by Maggie Ganley–Studying abroad is often thought of as one of the best experiences college students are offered. Many students probably consider the option but shy away due to homesickness, the impact it will have on fitting in courses required to graduate, or any other number of factors.
So what is studying abroad really like? Three students who are in or have gone through the study abroad program are here to answer your questions.
Will I be able to fit in all of my courses required to graduate?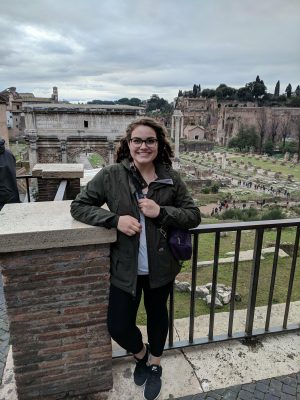 Emily Houlsworth, a Biology major, is spending the semester in Italy.
She has always had the desire to travel and study abroad. She started planning her study abroad experience with one of her advisors when she was only a freshman.
She said, "We had to work pretty extensively to make it work due to my major, but here I am in Italy eating gelato and booking plane tickets for weekend excursions!"
Planning early and working with an advisor can make studying abroad possible for almost any major.
Will the homesickness be unbearable?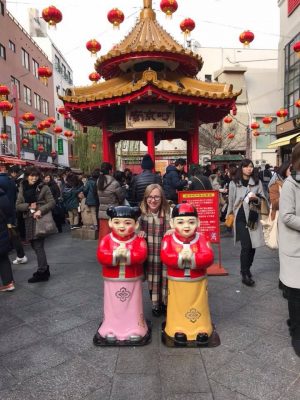 Although it varies from person to person, the people I spoke to hardly experience(d) homesickness at all.
Madison Pierson, a junior History major, spent the fall in Japan and said she only experienced homesickness around midterms and a few weeks before finals.
Houlsworth has yet to experience homesickness and, as she said, "I have always been one to adapt to my surroundings incredibly well and be comfortable pretty much wherever I am."
Between all of the new experiences and traveling, studying abroad can go faster than you think.
What kind of challenges can I expect to face if I study abroad?
Jaclyn Arens, a junior Advertising and Mass Communications double major, is spending the semester in Ireland.
Arens noted that a small challenge for her has been catching onto the Irish slang.
Pierson and Houlsworth also agreed that language barriers can present themselves while abroad.
Houlsworth noted, "Something a lot of schools in Europe do is start teaching English at a very young age, so a lot of the school age children know some English. The issue is they don't have anyone to practice their English on after school so they revert back to speaking Italian."
How are the classes there different than the classes here?
For Houlsworth, her classes are scheduled around the Italian tradition of siestas.
"The typical Italian culture is to have a siesta in the middle of the day, so this is incorporated into our schedule as well. I have my Italian class for an hour, have a four-hour siesta, then go back to class for about 5 hours."
Arens said her class style feels drastically different than the classes at Morningside.
"The classes are lecture style, and there is very little participation from the students. The professors also don't take attendance, and my entire grade will rely on my exams."
Since Pierson is usually accustomed to lengthy, in-depth history readings, she found the readings that she was assigned were easier than what she was used to. She noted this was probably due to the fact that English was usually a second or third language for people there.
Is there any time to fit in additional traveling while abroad?
All three of these women have fit in quite a few trips while abroad.
So far Arens has went to the Blarney Stone, the Rock of Cashel, Cahir Castle, Paris and is planning a trip to the Ring of Kerry.
Houlsworth traveled to Catania with classmates to celebrate Santa Augusta.
Pierson took trips to cities such as Tokyo, Hokkaido, Osaka, and Kyoto while in Japan, usually switching between Osaka and Kyoto every weekend.
What impact does studying abroad have on you?
Studying abroad makes you a more well rounded and marketable person as Arens noted.
In relation to this Houlsworth said, "The cultural education and different perspective I now have and most definitely will have by the end of my semester are experiences I will carry with me for the rest of my life. I strongly believe this makes me a more tolerant and accepting person, a better leader, and the fact that I am living in a new country shows that I am willing to take risks."
Pierson said it made her realize that although she may choose to live abroad again in the future, it made her realize she's more of a home body and would not choose to live abroad long term.
What stood out to you most while studying abroad?
Although the trips, the food, and the sights play a huge role in studying abroad, all three noted that the experiences made with the people they met are what stand out the most.
"The overall thing that stood out to me was just the people. I got paired with a really good bunch of roommates. That always helps make or break your study abroad. So like, yeah, just all of the memories that I made with them in general are probably what stood out to me the most," Pierson said.
Houlsworth shared the same sentiment. "The people here are so friendly it warms my heart as I have made some sweet friends I already know I will have a hard time saying goodbye to."
Whether you decide it's for you or not, these three can testify that it's the experience of a lifetime.