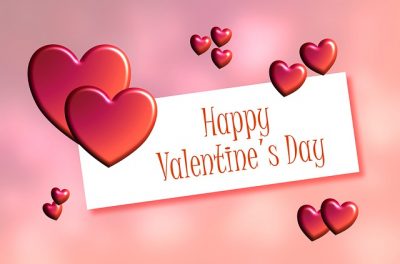 by Alyssa Nehring–Valentine's Day is less than a week away, but do not worry. There are many opportunities on campus to get your sweetheart something sweet while helping out great campus organizations.
E-Group is helping you make your first move this Valentine's Day by selling Crush Pop Cans for your crush. They will be at the Olsen Student Center Friday, Feb. 9 from 11 to 1. Each can comes with a little note. Cans are $1 each and are strawberry, orange or grape flavor. If you are a recipient of a Crush Can you will be notified to get your can from Olsen Student Center on Feb. 14 from 11-1.
Proceeds from the Crush Cans helps E-group to put on different events on campus, like Entrepreneur in Residence and Google Places Workshop. However, E-Group member Samuel Padilla sees a bigger benefit to the Crush sale, "The orders help us by putting the name of the group out there, this way, when we have more events, more people know about us, and therefore, more people come to the events."
If soda is not your crush's favorite, check out Sigma Tau Delta Valentine's Sale. Sigma Tau Delta will be selling carnations along with World's Finest Chocolate bars. To place your order in person, members of Sigma Tau Delta will be in the Olsen Student Center Feb. 13 from 11 to 1. If you cannot place an order during that time please email Dr. Triezenberg at triezenbergc@morningside.edu, and Alexi Malatare at aam004@morningside.edu to place your order. Cash and carry orders and student orders can be picked up in the Lewis Hall lobby from 11-1 on Wednesday, February 14, while faculty and staff orders will be delivered to their offices throughout the day.
Proceeds from the flower sale will help Sigma Tau Delta celebrate their 90th birthday on campus by attending and presenting work at the International Conference in Cincinnati, Ohio. During this conference, Sigma Tau Delta will be receiving an award for being one of the oldest chapters of our society.
"This conference provides the opportunity for members to gain professional experience presenting their research, as well and growth in responding to the research of others," says Alexi Malatare, President of Sigma Tau Delta. "We also have to experience to network with other writers and researchers within our fields, as well as confer with authors of higher calibers – such as Cristina Henriquez, who wrote "The Book of Unknown Americans".
So, if you waited until the last minute, don't worry. E-Group and Sigma Tau Delta have your back. Your orders help out two outstanding student groups on campus.