By Lindsey Smith–Ebony Stewart, an internationally recognized slam poet, came to perform her poetry, yet touched on something different weighing on students' minds: sex education.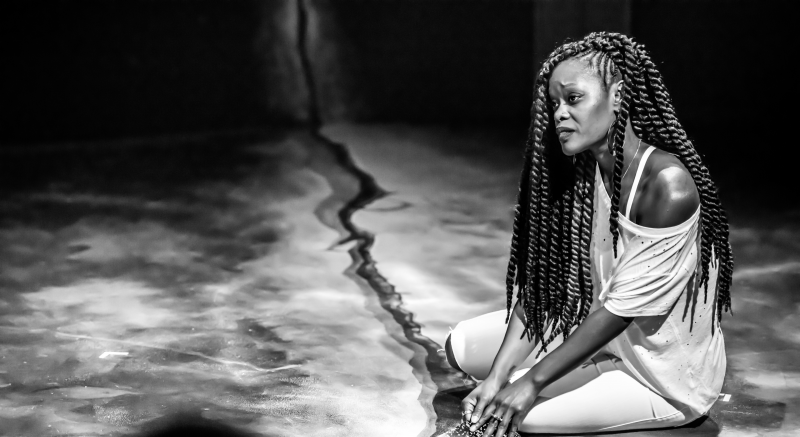 Stewart started out the set on Thursday night in Buck's café by talking with the audience, asking them questions like, "What do you do for fun here?" and, "What are your fears?"
Conversational and friendly, she dove right into one of her poems about pick-up lines, smooth and polished as she spoke. When she eventually stopped, she asked everybody if they were okay, sprinkling "sugar's" in every other sentence.
Allison Agee, a senior English major, said of the event. "I usually don't like slam poets or poetry in general, but I liked her as a person."
While many came for her poetry, which focuses on gender, sexuality, womanhood, and race; what was most interesting about Stewart's set was the lack of it. Halfway through, she called for questions from the audience about anything from love to sex to dating or even about Stewart herself. As a former sex educator and an aspiring sex therapist, Stewart was very knowledgeable.
People asked about body image, how to be intimate after trauma, and a variety of other sex-related questions.
After over twenty minutes of this, Stewart then finished her set with a short poem about time.
Tori Anderson, one of the MAC committee members who sponsored the event, said of Stewart's performance, "I thought it was something very different from what we usually have. She was very welcoming and made everyone feel comfortable with what are usually awkward subjects."
Stewart is also an award winning playwright and author. She can be found on Twitter @EbPoetry, Instagram at gullyprincess, and Facebook at Ebony Stewart or @StoryofTheBlackGirlWinning.