By Abby Koch–For over twenty years, Morningside College has been represented at the graphic design and advertising conference, Meet the Pros. This year, five graphic design majors represented the college in Omaha, NE.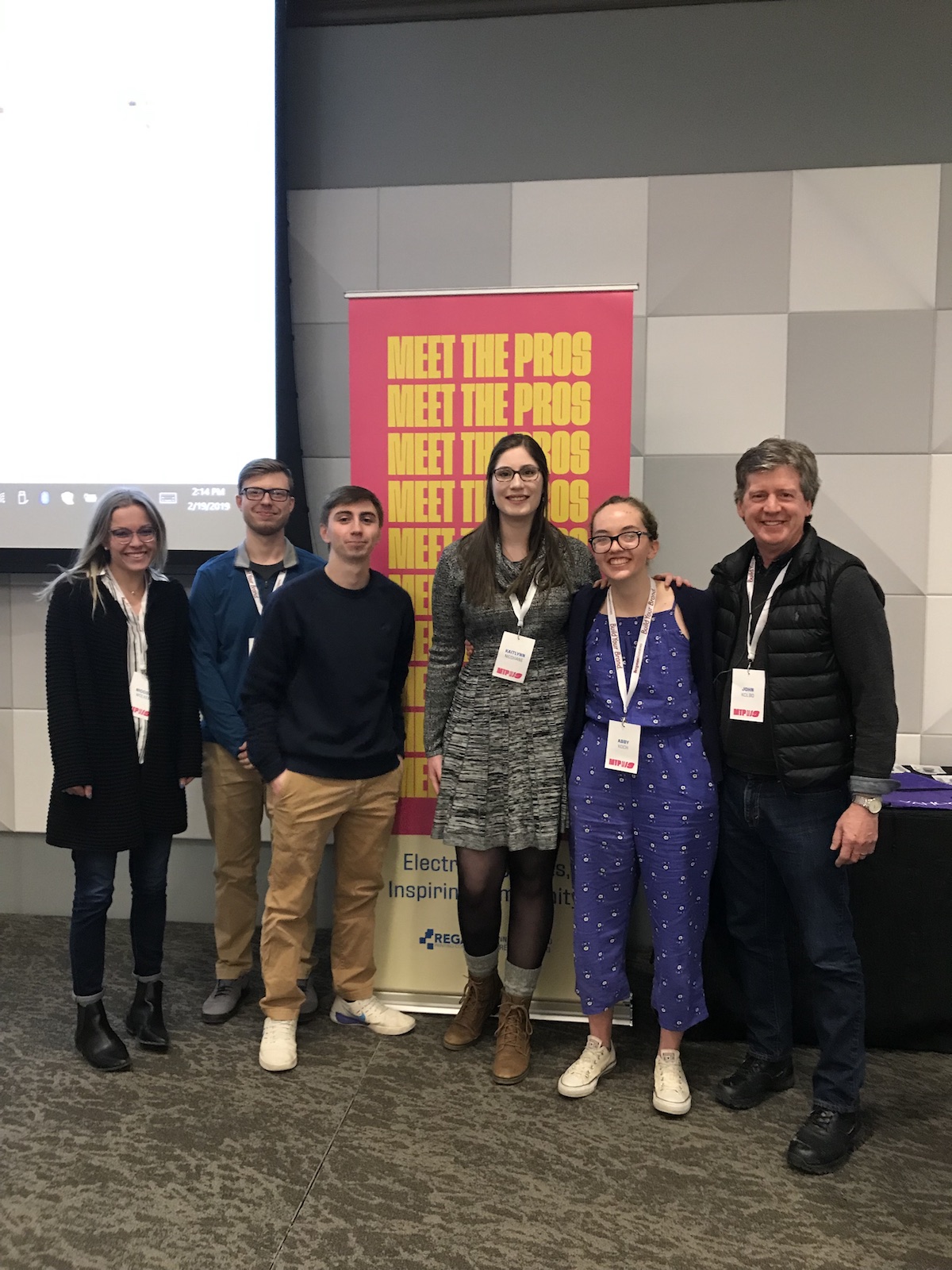 The two-day conference had the students listening to some of the most well respected designers in the area. The conference also had the opportunity to tour agencies and learn how to better prepare for the working world.
The five students who went to the conference were: Ben Hieb, Abby Koch, Kaitlynn McShane, Shane Roeder, and Niccole Wolken. John Kolbo, an art professor, helped to organize and motivate the group to attend.
Shane Roeder, a senior graphic design major, found the conference beneficial to his future. "Just the fact that you get to meet with people who have been there, done that and now moved on to what you are trying to move on to, their experience really helped a lot," he commented.
One of the biggest parts of the conference is portfolio reviews. Portfolio reviews have students' work critiqued by a range of professionals. These critiques help students better prepare them to show their work to future employers.
Kaitlynn McShane, a senior graphic design and advertising major, experienced her first review at Meet the Pros. The experience helped McShane find the holes in her portfolio and helped her practice presenting her work. "Be really personable and know your work and the intention behind each part," she advised.