by Alyssa Nehring–M.E. Consulting is a consulting agency being built and run by Morningside students. Although still in the early stages, M.E. Consulting has the goal of the giving members the opportunity to gain real working experience by providing consulting services to small businesses and startups in the Siouxland community.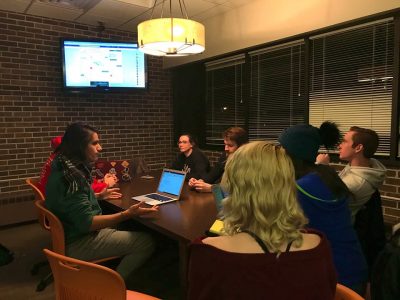 As the newest addition to Junior Enterprise USA (JE USA), M.E. Consulting is working to build a student-run business from the ground up, just like some of the startups and business they will be working with. Being JE USA-affiliated gives M.E. Consulting a great base to build the Morningside Junior Enterprise (JE).
JE USA defines a JE as a non-profit, non-religious, and non-political, totally student managed group that is linked to a higher-education institution. JE also encourages members to develop and build their entrepreneurial spirit by starting their own projects. JE's must also have the end-goal of developing members both professionally and personally.
Bruna Maia Nicolato Correa, the president of JE USA commented on the growth of M.E. Consulting. "I'm super proud of the work you've been doing so far. I hope to see M.E. Consulting as one of the best JE's by the end of this year," Correa said. JE USA is the United States chapter of the Junior Enterprise movement that has been very popular and successful in Europe and Brazil. The JE USA branch was born in 2016.
M.E. Consulting is currently perfecting its business plan and finalizing the services they plan to provide. They will provide a wide variety of social media consultancy services, this is made possible by the variety of talents that student members bring to the group. M.E. Consulting is constantly looking for talented hard-working students to join the team.
If you are interested in getting involved or hiring M.E. consulting, please email meconsulting@morningside.edu for more information. M.E. Consulting is also on Facebook at @MEConsulting.JE.