by Chaise Pfanstiel–At the start of the Morningside Women's Basketball season, senior Chloe Lofstrom made her mark scoring her 1000th point in her Morningside basketball career.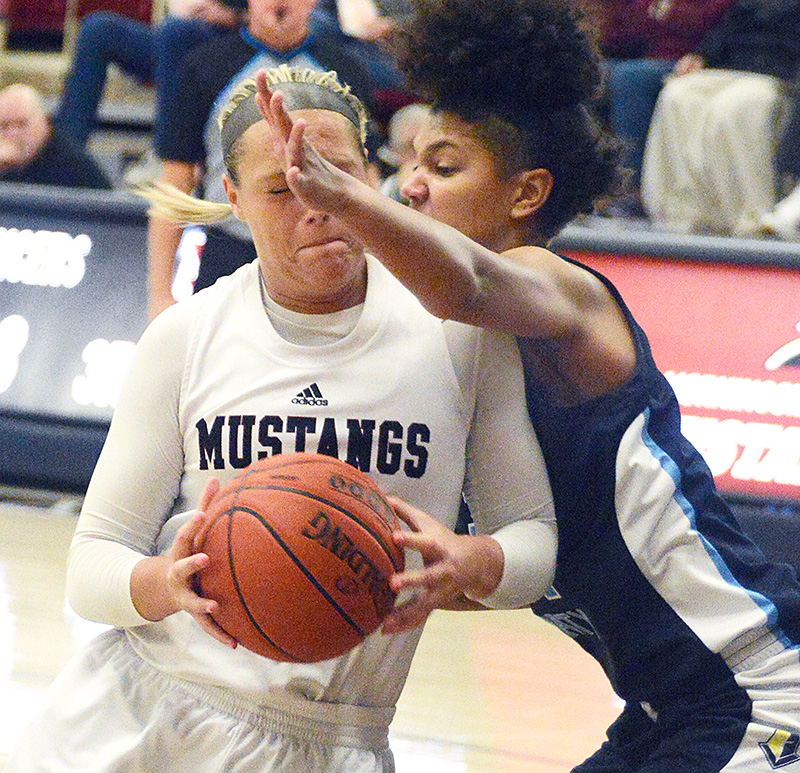 Lofstrom is a 6-foot forward from Armstrong, Iowa, majoring in Elementary Education. Her Mustang career began in 2020, as she became a starter for the women's squad. Lofstrom is currently averaging 10.8 points per game and pulls down 7.0 rebounds per game.
"Honestly, I feel so thankful and so blessed to have made it to 1000 points. I have been playing this game since third grade and it has always been a dream of mine to play at the college level. I am most thankful for the people who helped me achieve this goal; my coaches, my teammates, and my family," Lofstrom said. "I never thought I would reach 1000 points, especially in college."
Lofstrom started this 2023-24 season only six points away from 1000. Unaware she was that close, she was shocked to hear that going into the first game of the season.
"It was always a goal, but I also didn't really care about it either. I just wanted to win games with my teammates and make memories that will last a lifetime. Being a Morningside Mustang is the biggest gift of all and I'm so thankful to be apart of something bigger than myself," Lofstrom said.