By Cynthia Monroy–Everyone has their own to-go place to get their morning coffee, afternoon refresher, or energy booster, but Heartland Coffee & Nosh is proving to be a fan favorite.
Heartland Coffee & Nosh is a family-owned food truck that opened in April of 2017. One of the interesting features of the truck is a menu that allows customers to order to-go or have a seat and enjoy.
The truck is open all-year and has a widespread following since they participate in events like RAGBRAI, County Fairs, the Sioux City Farmers Market, and Food Truck Fridays. Locally, anyone can find them by viewing their social media pages.
During lunch I visited the truck, which was stationed in front of Chick-Fil-A. I ordered 'The Urban Farmer' a meal with a mix of mesquite chicken that was so flavorful it left me wanting more. The meal also had slices of pecan wood-smoked bacon, tomatoes, feta cheese and a coleslaw that is topped with their homemade ranch and garlic oil, which was delicious!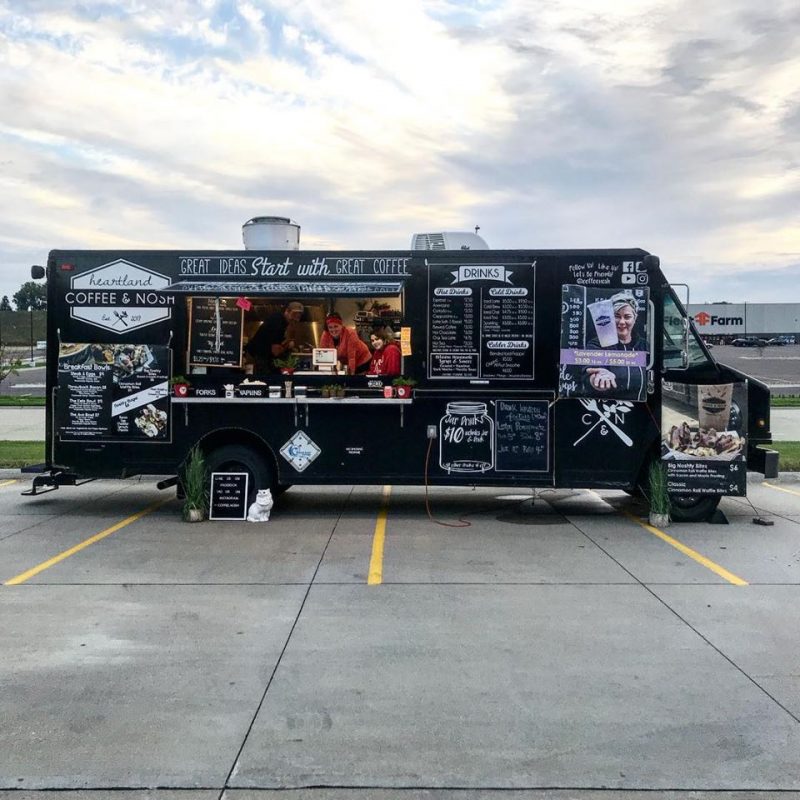 The modern black and white food truck is covered with their menu of unique hand-crafted drinks like their popular, colorful, and sweet signature drink, the Lavender Lemonade. They have both warm and cold drinks, with all their syrups made in-house.
The team serves healthy options for breakfast and lunch such as the Keto Bowl, Steak & Eggs Bowl, Veg Out Bowl, and the Bacon Bowl, which are made with fresh produce from local vendors.
Coffee-lover, Katie Copple, says she not only makes the trip to Coffee & Nosh to purchase her all-time favorite drink, the Lavender Lemonade, but for the hospitality the team, the Orndorff family, gives.
"Besides the quality and taste of their food and beverages, the staff is probably the best part of Coffee & Nosh and one of the main reasons why I return so often," Copple explained. "Stacey and her team are so personable and know their regulars so well!"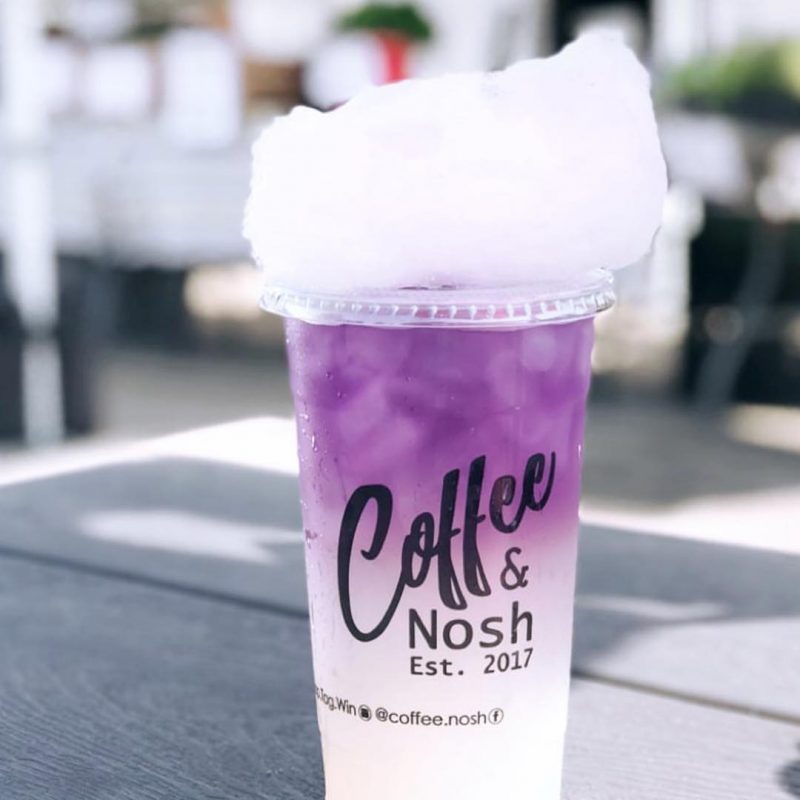 Every year, Heartland Coffee & Nosh makes new additions to their menu and blends ingredients to create those must-have Instagram worthy drinks. Now anyone can order online, so what else can a college student ask for!
Overall, I had a great experience and would give this food truck a 9/10 for the team service, food taste, and would recommend for anyone looking for refreshing and affordable taste to check it out.
Coffee & Nosh will be at Peters Park in Morningside on Thursdays from 7am-2pm.