By Tracie Tuttle–The 30 Americans exhibit, which is currently on display at the Joslyn Art Museum until May 5th, prompts viewers to reflect on race and culture in the United States through artwork by 30 African American artists.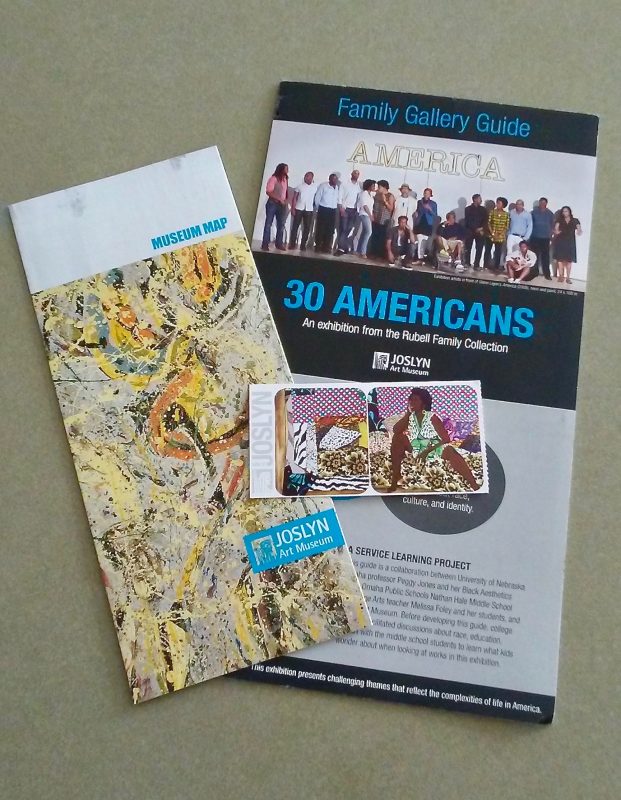 The artworks are a mix of paintings, prints, sculptures, and installations that define the experience of being black in America. Viewers are encouraged to start a conversation about racial inequalities and injustices that have happened both recently and historically.
Among the artwork there are writings that help bring these social issues to light. One pointed out that African Americans had not been noticeably present in historical art until the 1950s and went on to describe the Black Arts Movement of the 1960s.
One of several artists featured in the show, Kehinde Wiley, has an artwork titled Sleep. The massive oil painting is 11 x 25 feet, and consists of an African American male figure laying across a surface surrounded by a floral design. The flowers, according to the artist, are meant to oppose the stereotype that black masculinity is aggressive. On point with Wiley's signature style, the vivid colors are seamlessly blended from light to dark in an eye-catching way.
Other artists in the show include Nina Chanel Abney, Mickalene Thomas, Shinique Smith, Jean-Michel Basquiat, Mark Bradford, and Xaviera Simmons.
30 Americans is a traveling exhibition from the Rubell Family collection.
The Joslyn Art Museum offers several permanent exhibits for patrons to check out including Ancient, European, American, American Indian, Asian, and Latin American art.
The Joslyn is free for the public to see any of their permanent collections, however admission to their temporary shows, like 30 Americans, is $10 per ticket, $5 for college students with college ID, or free admission during the first weekend of April and May.
The museum is open Tuesday through Sunday from 10 am to 4 pm and until 8 pm on Thursdays.
Learn more about the 30 Americans exhibit and see the artwork mentioned in this article HERE.