By Cynthia Monroy–You bet it's starting to feel like winter outside! Due to expected dangerous sub-zero temperatures and wind chills, many local schools have announced class cancellations for Wednesday; including Morningside College.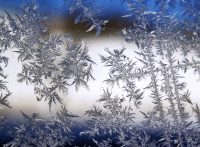 With frigid temperatures, there are many risk factors for students walking from resident dorms to campus or even if you're heading outdoors for work.
Safety precautions to keep in mind: 
Avoid being outdoors for long periods of time, excessive cold exposure to the skin can cause frostbite.
Buddle up! Dress in warm layers by covering your ears, hands, and feet.
In case you head outdoors, carry emergency supplies or warm clothing/blankets in your car.
Minimize the risk of wet clothing when outdoors.
Brett Lyon, Director of Campus Safety and Security, advises students to stay indoors due to the risks of the forecasted weather conditions.
"They're expecting wind chills below negative 40 and 50, so if you do need to go outside bundle up because you can get frostbite in a matter of minutes or worse."
Lyon says the ultimate goal by canceling classes and closing offices at Morningside College are to make sure everyone is safe both on and off campus.
"Stay home, if you do not need to go outside don't, stay put tonight and tomorrow morning," said Lyon.
While classes will resume on Thursday, January 31st, there are several on-campus events that will be rescheduled due to Wednesday's cold temperatures.
If you plan on entering the Student Art Show the deadline will be extended to January 31st.
The LifeServe Blood Center staff will not be meeting in the Yockey Room today and will be moved to a later date.
The Sigma Tau Delta Soup Sale is canceled and will be moved to a later date in February.
However, if you want to join an interesting discussion stop by the Hickman Dining room for the "Food for Thought" meeting on Thursday afternoon.
Despite Iowa's extremely cold weather, make sure to stay warm and keep studying.