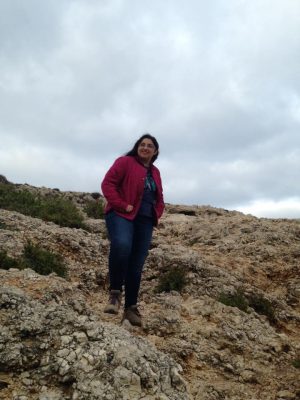 by Maggie Ganley – Omicron Delta Kappa, an upperclassmen honor society on campus, elected Christina Vázquez as their leader of the year.
Vázquez is ODK's secretary and is in charge of sending out emails about meetings and events.
However, her work doesn't stop there. She was also in charge of all aspects of Mohana Rajakumar's stay on campus this spring, has planned a faculty dinner in the past, and helps out in any way she can.
She feels inspired and intimidated by her nomination. "It's great that so many people consider me a leader. I feel like I don't match up to that yet, but now I really want to," Vázquez said.
Madison Pierson, another member of ODK, believes Vázquez was a perfect fit for the position.
"Every group that I know she's been a part of she's always taken a leadership role in and wants to help people participate and understand. She just always takes the role of active leader in whatever she's doing," Pierson said.
After her nomination to be Morningside's ODK leader of the year, she applied to be national ODK leader of the year as well.
Applications were due March 1 and she will hear back about how she placed sometime this summer.
Previous Morningside leaders have made the "final five." She hopes to place in the final five as well and carry on the tradition.
Reflecting back on her time in ODK, Vázquez said, "ODK has given me experiences working as a team and also as a leader.… I'm inspired to do better at what I can do well and to try new things."