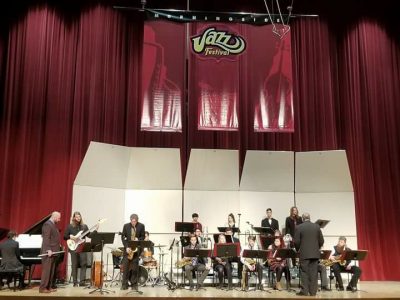 by Jesseca Ormond–Morningside College hosted 37 high school bands during the 46th  annual Jazz festival in February.
Jazz Director Russ Nagel, described the purpose of the festival as  educational. "Our purpose is to provide a great educational experience in jazz through experienced judges, guest artists and clinicians," Nagel said.
During the festival bands played a competition set for the judges. The sets were followed by 30-minute sessions with professional clinicians.
The bands travelled from Northwest Iowa, South Dakota, and Nebraska to attend the festival.
The event concluded with performances by the Morningside Jazz Ensemble and guest artists Ottumwa saxophonist David Sharp, and Durango, Colorado, pianist Easton Stuard.