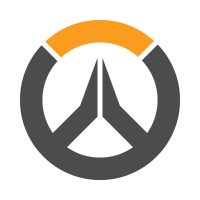 (12.6.16) By Blake Meacham–Over the past few years, the United States has experienced an uprising of a new sport. This sport isn't played on a court or a field, and it doesn't use bats or balls or nets. Rather, it's played in a room of any size, and the equipment used to compete is a computer and a keyboard.
E-Sports is sweeping the nation, and a number of colleges and universities are beginning to build programs that showcase students playing video games competitively.
Dean Stevens, computer science, saw Robert Morris University in Illinois create one of the first collegiate E-Sports programs in the country. The program not only began to compete against other schools, but they also handed out scholarships to students that were able to play for the team. Stevens immediately realized that he wanted to create an E-Sports program as well.
"I went to the administration here at Morningside a couple of years ago and they gave it some serious thought for a while," explained Stevens. "They decided they approved and would provide funding, and now here we are."
Stevens is the head of the Video Game Institute of Education and Research that does research on the effect that video games have on human subjects, especially young adults. Based on his research, he firmly believes that competitive video games are the "wave of the future."
Stevens and a group of more than a dozen students built their "battlefield," otherwise known as the E-Sports Nexus, on campus in Roadman Hall. They used the funding that the school has given them to put together sleek, impressive looking monitors and towers for students to efficiently and effectively master their craft.
While Dean is coaching and advising these students, they haven't been able to officially compete yet, and more than likely won't be able to until the 2017-2018 school year. However, Stevens schedules weekly meetings where he and the club can meet up and play "pick-up games" as well as discuss strategy.
Stevens' E-Sports group is one of the founders of the National Association of Collegiate E-Sports, which is joined by other NAIA and NCAA E-Sports teams that will eventually compete against one another.
"All of our competitions are done virtually—we don't have to drive miles and miles to meet up and compete against each other. We basically meet up on a Saturday… it's our best five against their best five," said Stevens, detailing how a typical day of competition would look.
"The NACE [National Association of Collegiate E-Sports] is adding new members all the time. They could be anywhere from PAC-12 like the University of California or Oregon. They could even be GPAC schools, like Midland who just made an E-Sports program."
Although the Morningside Team is in its infancy, they consider their pick-up games as practice. They're playing two different games right now—League of Legends and Overwatch. Eventually, one of those games could be the game they choose to compete with on the national level. Right now, though, they're just trying to get more students interested.
"I'm more focused on generating interest and having fun," admitted Stevens. "We're already built a solid team, and once our program gains in popularity and success, we can even begin to recruit students to play for us."
To prove even further that this program is a serious one, those that are interested in joining Morningside's E-Sports team can be endowed a scholarship for up to $5,000, just like every other sports program on campus. With an offer like that, one should expect to hear the term "E-Sports" used more often around campus.