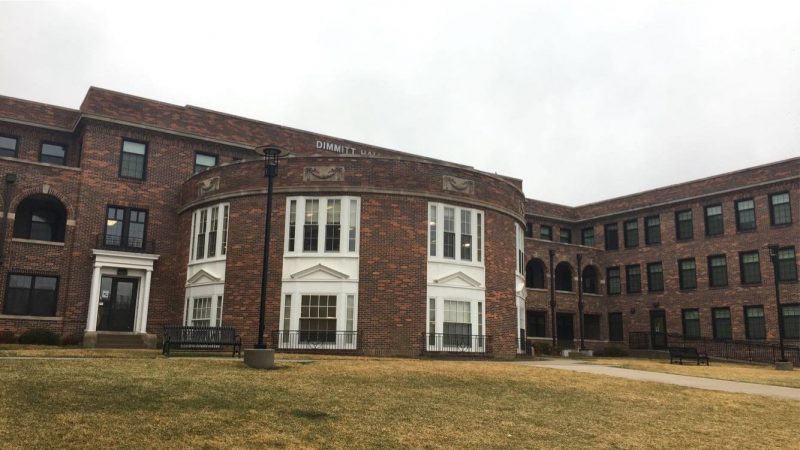 Chloe Pieper- Over the summer, the Dimmitt residence hall will be under major construction for its new Heating, Ventilation, and Air Conditioning system. The renovation is set to be completed by early August. 
Sheri Hineman said, "The new system will recalculate the air more frequently leading to less humidity in the rooms and bathrooms and a more comfortable living environment. The only visual changes to the building and floors will be the addition of vents and ducts."
The current HVAC system was installed in 2015 during a different Dimmitt renovation. The renovation was approved by the Morningside University Board of Directors during the October 2021 meeting.
Some Dimmitt residents are not very thrilled about the renovation due to the fact that they will have to move residence halls for the summer.
Sara Clausen said, "I think it's ridiculous just for the fact that I will have to move from Dimmitt to Roadman and then back to Dimmitt again. Especially since I live far away with no one to help me move."
This system will improve Dimmitt Hall for future students and current residents. Morningside University continually evaluates the residence halls (and all areas of campus) to determine the areas in need of improvement, maintenance, and repair.
Hinemann said, "I believe there are many areas that need repair or update either from normal wear and tear or damage from vandalism."
Every summer maintenance and housekeeping work to repair and improve the residence halls. To find out more about the renovation, contact Sheri Hineman at hineman@morningside.edu.