By Jadyn Steffen– Earlier this week, Drake released his new album, Certified Lover Boy. The album contains 21 new songs.
Ever since the release, social media has been blowing up over whether this album is good or not. Some of Drake's fans have been saying they aren't too impressed with many of the new releases and that Drake could have done way better.
To get a better perspective on the new album, a few Morningside students offered their opinions and insights over their experiences while listening to the new songs.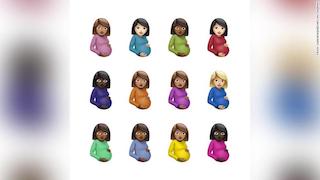 Junior football player Jacob Murphy said, "I've listened to the album and it was okay. There's not much to really brag about, but I didn't think it was terrible either."
On the other hand, sophomore Ridge Hoffman said, "I'm really just a fan of his old music and not his new stuff, because all music sounds the same now-a-days and it's harder to really find out the true meaning of this newer type of music."
When Murphy was listening to the album, he said the one song that he actually liked was "N 2 Deep ft. Future" and the one song he hated most was "Papi's Home."
Ridge said, "I really couldn't even pick one I liked more than the other, because there wasn't one that really even stood out to me."
Both students agreed that the album was not their favorite, but for completely different reasons.
On a completely other note, junior bowler Caitlin Charity said she liked Certified Lover Boy.
Charity said, "I'm so glad Drake came out with a new album! I've been a Drake fan since 2010 when he released his album Thank Me Later."
Her favorite song on the album is "TSU." She said if she had to pick, "Fountains" would be her least favorite.
Personally, I haven't listened to the entire album, but one of the most popular songs I have heard about is "Way 2 Sexy." This song has been trending all over TikTok and I think TikTok is what gave this album so much clout. From the few songs I have heard, I would say that Drake has had way better albums before, but I can't say that this new album is completely terrible.
Based on the opinions I received, I would say a lot of people feel indifferent about Certified Lover Boy. It's not a hate, but most people can't say they love it either. All in all, each of these perspectives offer totally different outcomes for each of the individuals as listeners and fans, but their opinions also help to offer insight into the different reactions and experiences other listeners are freaking out about all over social media.