by Abby Koch-As the year is winding down, final projects are being turned in and the last events of the year at Morningside College act as benchmarks before finals. It is now a countdown until the Class of 2021 walks across the stage to collect their degree at graduation. Graduating seniors eagerly look at their collection of cords, the mortar board, and gown that they will soon wear.
The end of a chapter and the opening of a new one.
For some seniors, they are going into the workforce in a variety of different fields. For others, they are continuing on in their academic careers in graduate school to earn their masters or doctorates.
No matter what type of step graduating seniors are heading into, it can be nerve-racking. A chapter where seniors learn a brand-new environment, become friends and colleagues with new people, and learning how to do daily ritual tasks like making three meals a day.
Professors were once in same shoes before graduating undergraduate school. They had their own fears and were uncertain about adulting after college. Their own journeys after college has taught Morningside professors lessons about life and being independent.
The Collegian Reporter reached out to faculty to share pieces of advice and their college photos to the class of 2021. Here is what they had to say and show:

Shannon Claxton (Professor of Psychology): "Most career paths are full of twists and turns. Job changes (and even career changes) are typical, so don't be afraid to say yes to an exciting opportunity just because it wasn't what you had originally planned."
Mitch Keller (Professor of Mathematics): "Ask family members for the recipes for a couple of your favorite dishes that they make, and work on learning to cook them. Your first attempts might not be as good as the original, but they'll still make you feel great."
Greg Guelcher (Professor of History): "My advice to graduating seniors would be to take some time off to travel before you start a full-time job or career. If Sioux City is your idea of a major metropolis, it's time to hit the road! Yes, I know travel is somewhat complicated due to the pandemic. However, places are slowly opening up again, and travel, especially international travel, is perhaps the best way to put your new, college-educated self to the test. They say travel "broadens the mind," and it does. I spent my Junior year at the Chinese University of Hong Kong, and then left for three years of teaching English in Japan right after graduation. What I found most surprising is that international travel, because it pushed me out of my comfort zone, taught me as much about myself as it did about the places I visited and the people I met. The challenges of life overseas especially made me take stock of my strengths and weaknesses and assess my skills and dispositions. I learned that I really enjoyed teaching! Moreover, the time spent in Japan allowed me to adequately recharge before starting the rigors of graduate school. Travel: it's a great way to expand one's horizons and discover oneself."
Joan Nielsen (Professor of Education): "Find the joy and beauty in each and every day and circumstance! The world is blessed to have you."
Tim Sesterhenn (Professor of Biology): "Get a decent set of cookware and learn to cook. My older brother gave me a set when I moved out, which was a little confusing at the time, but I still have all the pots and pans that haven't worn out twenty years later! And get yourself a little tool kit too – it's amazing how many times you'll need a screwdriver."
Ross Fuglsang (Professor of Mass Communication): "Take care of your teeth."
David Elder (Professor of Writing & Rhetoric): "Never take life so seriously that you can't laugh at yourself."
Brandon Boesch (Professor of Philosophy): "A good human life is not primarily defined by the big moments. Rather, good living is found in the everyday decisions: the things we do to make (not the whole world but) our little part of the world better; seeking out and pursuing opportunities to sacrifice for and love our family and friends; making the often unnoticed decisions to do the right thing, whether it be easy or hard. Do not fixate on the big stuff alone. Pour your life into the little stuff, day-in, day-out. Out of that effort (and it will be hard work!) you will find the greatest goods human life can offer."
Stacey Alex (Professor of Spanish): "Take every opportunity to travel, meet new people, and appreciate perspectives that are different from your own."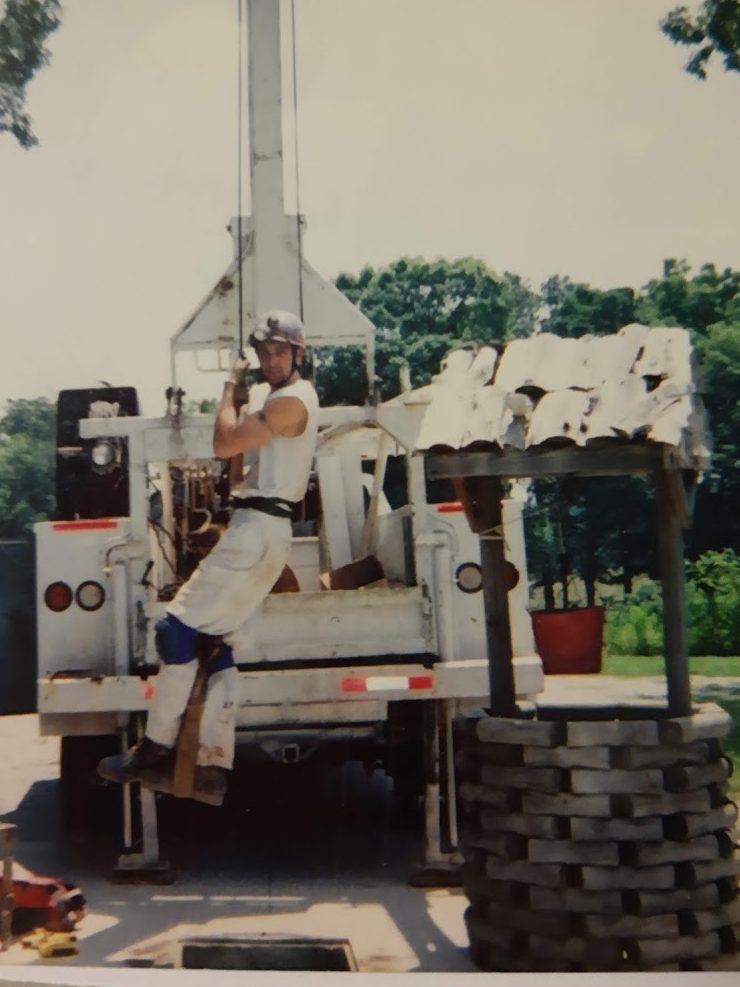 Aaron Bunker (Professor of Biology): "Have many unique experiences as you can while in college, real life starts afterwards and it becomes harder and harder to have those experiences. The photo of me that I provided is showing me being lowered by a small crane into a pit cave. I helped map this cave as part of a summer internship that happened during my final year of college. I spent the internship working in a very large cave that was part of a state park. During the internship I gave guided tours, conducted cave animal census studies, and cave restoration projects. I also mapped unexplored caves and this picture shows me getting lowered into a cave that very likely no one else on Earth had ever explored before. Now THAT is a unique college experience :)"
Elizabeth Coody (Professor of Religious Studies): "Find a good excuse to laugh every single day, especially when times are tough. Learn the feel of your own genuine laugh, and teach yourself to love it. My laugh is a very silly sort of gulping "huh-Huh!" I seek out the people who bring it out of me best."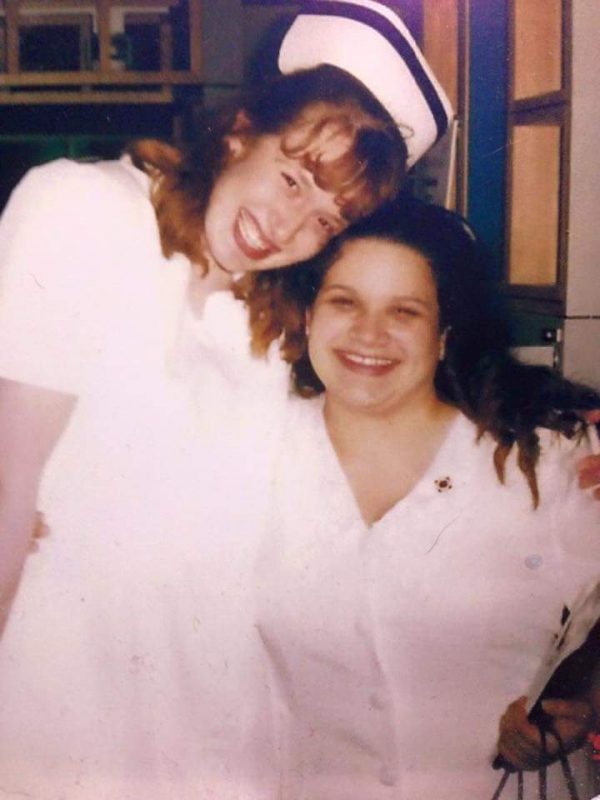 Jessica LaPaglia (Professor of Psychology): "Now is the perfect time to take risks. Take a road trip to a place you have never been, apply for a job overseas, take on a difficult project at your new job, or collaborate on an interesting research project in graduate school."
Lauri Sells (Professor of Nursing Education): "Keep in touch with your college friends. One of them may be your anchor many years later."
Leslie Werden (Professor of English): "Find balance. You may feel compelled to overwork yourself in your first years on the job — to impress people and show your worth. But stop, breathe, find time for yourself. This balance is what will keep you physically and mentally strong so you can reveal your best attributes on the job."
Dave Madsen (Professor of Mass Communication): "Although it's great to "think big," there's nothing wrong with beginning your career in a smaller community, with potential to move up. Also, do your homework about boring things like insurance, investing, retirement plans, etc."
Tom Paulsen (Professor of Applied Agriculture & Food Studies): "Don't try to be someone else's best version of you–be your own…and never, ever give up! Best of luck to the Class of 2021!"