by Kiki Bennett–Netflix recently debuted a new romantic comedy, Falling Inn Love, starring Christina Milan. Falling Inn Love is about a San Francisco woman whose life turns upside down when her career and relationship fall apart.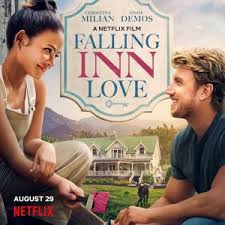 So, what else was she to do but enter a contest and win an inn in New Zealand? She packs her bags and moves to kiwi land, and of course, a few unexpected twists and turns happen when she meets the handsome local contractor.
This movie will not be winning any Oscars. In all honesty, it was god awful, but I just couldn't stop watching. I'm not proud to say that I'm probably going to watch it again and again. The cheesy dialogue and the cringe-worthy storyline of winning an inn in New Zealand made it difficult to watch at times. But, I just couldn't stop watching.
Everything about this movie made it terribly good. This movie had the charms of the hallmark movies you watch with your mom on break. The dreamy love interest will have everyone falling in love. The picturesque scenery will have you looking at flights to New Zealand. It had all the wonderful aspects of a terrible romantic comedy.
Overall, if cheesy romantic comedies are your thing, then this is the perfect movie for you.