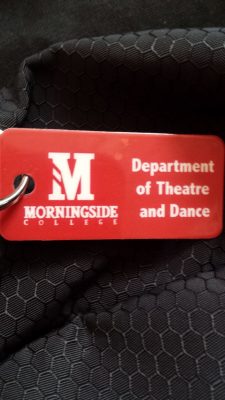 by Lindsey Smith–The start of a new school year brought unexpected changes for a number of students on Morningside College's campus.
Over the past year, a Faculty Prioritization Task Force, Faculty Senate, and senior staff worked to streamline Morningside College, resulting in the resignation or retirement of twelve professors and the loss of eleven majors and ten minors.
With such a large change to the framework of the college, it's no surprise that students are feeling some of the backlash. While enrolled students are able to finish all programs that have been eliminated, some are still apprehensive of the quality of education they will receive.
An official email sent to students in mid-August by the president of Morningside College, John Reynders, explained the situation in full.
However, residence life staff  and students who were directly affected by this change were informed at the beginning of the month through meetings with Reynders and Provost Bill Deeds.
Annalee Dorsey, a Theater and Arts Administration major, had mixed emotions when she heard the news. She says, "At first I was pissed off and very sad. I was thinking of transferring. We didn't know how much was going to change. There wasn't much information and my mind wandered."
Grady Klein is another student affected by this decision. As a Vocal Performance major, Klein says when he heard the news, "I was kind of angry but I also wasn't surprised. It being the smallest major I kind of figured we were on the chopping block."
Brock Bourek, majoring in Theater and Arts Administration chimed in, "Even as of today, it still hasn't set in, which I think is a good thing. Even though it's going to phase out, it's not supposed to be different."
Going forward, students seem disappointed but optimistic for their own futures.
As Bourek says, "The Theater Department was drowning for a little bit and Taylor Clemens came and threw the life preservers to us and we started climbing the ladder. Then with this decision it seemed like they threw us all off the ladder."
Dorsey also says of the Theater Department, "I was scared I wouldn't get the best education here, but if the theater professor (Clemens) stays, I feel better."
For Bourek and Klein, this major change has another bittersweet edge. With Bourek working in admissions and both Bourek and Klein working as RA's, talking to students about what majors to choose and classes to take is an important part of their jobs. With both of their programs eliminated, they can no longer brag to prospective students or freshman about the benefits of their major.
On the other hand, Dorsey holds on to the fact that the theater program will still be alive and running without the major. She is set to stage manage three plays in the next year alone.
Dorsey echoes the sentiments of most Morningside students moving forward when she says, "I realized I still had a lot of opportunities to grow here."