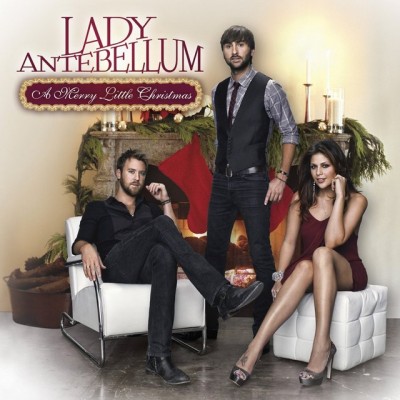 By Shelby Powell–
The latest musical offering from country music powerhouse Lady Antebellum is a throwaway compilation of 6 Christmas classics that sounds and feels like it was produced in a hurry. From the first track, a humdrum and twang filled version of "Have Yourself a Merry Little Christmas", to the last, a simple "Silver Bells", this album is almost unbearable.
The singular high point of the album is right in the middle, "Blue Christmas." Any version of the song benefits from an excess of backwoods embellishment and this one is no different. This track, about a sad Christmas without an ex, isn't happy at
all but Lady Antebellum makes it a jaunty tune. It's an odd juxtaposition, sure, but something about it works.
A Merry Little Christmas EP is an undoubtedly pleasant listen, as most of Lady Antebellum's discography is, but it isn't worth seeking out. This album will probably be relegated to the back of the 24-hour Christmas radio station's rotation. Wait until it shows up there. It'll be much more enjoyable that way.