Coach Stevenson Named GPAC Coach of the Year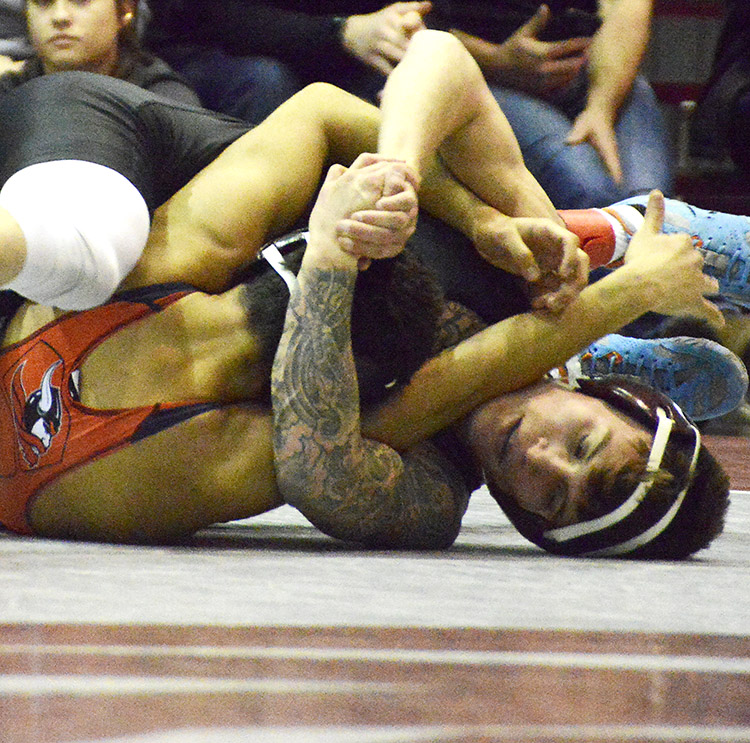 by Marcus Mackey–The Great Plains Athletic Conference released the listings of the All-Conference Wrestling teams, and Morningside seemed to be the highlight.

Morningside had seven wrestlers named to either the All-Conference 1st and 2nd teams. Besides having these seven players named to the All-Conference teams, Head Coach Jake Stevenson was named the GPAC Coach of the Year.

Three wrestlers were named to the All-Conference first team, and are the wrestlers that won first place in their weight classes at the Regional/Qualifying Tournament. Those wrestlers are Kegan Hessler, a 125 pound senior from Scottsbluff, Nebraska; Caleb Deemer, a 197 pound senior from Palmer, Alaska; and Phil Rasmussen, the 285 pound sophomore from Luxemburg, Wisconsin.

Four were named to the All-Conference second team. The first was Dakota Drenth, a 149 pound senior from Hartley, Iowa. The next was Kyle Fowler, a 157 pound senior from Elk Point, South Dakota. Nickolas Madsen, a 174 pound senior from Le Mars, Iowa was also named to the second team. The final wrestler named to the team was Jacob Wiley, a 184 pound junior from Sioux City, Iowa.

Morningside had the most wrestlers named to the All-Conference Teams with their seven. Midland and Concordia weren't far behind, with six and five wrestlers respectively. Briar Cliff placed four, Northwestern had three, and Doane had two. Hastings, Jamestown, and Dakota Wesleyan all had one wrestler named to the teams.

To see the entire listings for the All-Conference Teams, click here.