By Grace Nordquist–On Feb. 13-16 the Morningside Men and Women's Swim Team competed in the Liberal Arts Championship Conference Meet in Cedar Rapids, IA at Coe College.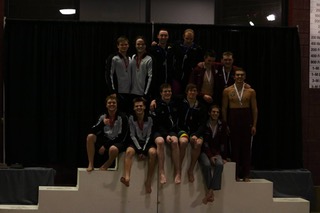 The Women's team finished sixth and the Men's team just missed third by less than five points behind Coe College for fourth place. This is the teams eleventh year going to the LAC meet.
The conference is made up of eight co-ed teams: Coe, Illinois Tech, Loras, Nebraska Wesleyan, Luther, Morningside, Simpson, and Principia. There are three Women's only teams: College of Saint Mary(CSM) , Minnesota- Morris, and Mills. In a conference made up of all Division lll teams, with the exception of College of Saint Mary (also NAIA), how did Morningside end up in the LAC?
College of Saint Mary, Midland, and Morningside are the only teams who have swimming in the GPAC conference. Thus, Morningside had to look elsewhere to compete in a conference meet.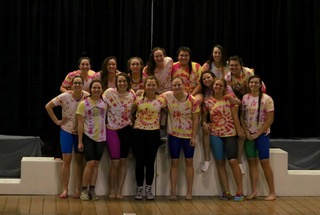 Morningside sought out the Liberal Arts conference eleven years ago. Head coach Bryan Farris comments on competing in the LAC, "It's compatible. They're the type of teams we want to compete against."
This year was CSM's first year competing at the LAC meet, joining Morningside for NAIA teams. For most of the other teams, none will qualify swimmers for their national meet. The NCAA D3 cut times are faster, thus this is their last meet of the season to break records and swim fast.
Because of this, Farris adds, "They push us to do better and qualify more for nationals."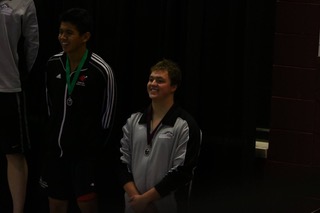 Qualify more they did. Morningside qualified the most the program has ever seen, with 21 swimmers heading down to the NAIA National Meet in Georgia Feb. 27- March 2.