By Tracie Tuttle–The Sioux City Public Library is a great place for students when they need to get away from campus and crack down on studying, especially when midterms are just around the corner.
The public library offers free internet access, free music streaming, eBooks, and private rooms perfect for studying in groups. It's easy for college students to get a library card- just bring your student ID and another form of ID with a home address on it to one of the three library locations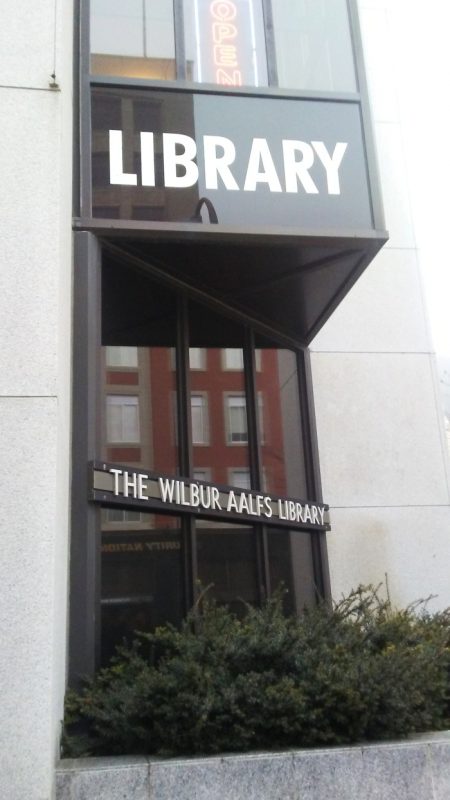 While the public library isn't much different than the HJF Learning Center, it provides a different setting away from campus and other distractions. The Sioux City Public Library is also a great studying spot for commuters or those that work somewhere near one of the three locations. They offer many programs ideal for kids and adults.
According to Kristina Yezdimer, who works at the public library, "The Sioux City Public Library has many resources that would be helpful to college students; access to different databases, other reference materials, and career resources." She went on to say that the library offers a quiet setting which is great for people to stay focused on their work.
One of the programs available to everyone is the Open Book Club, which is held the first Monday of every month to have an active conversation about the current novel. March's novel is There There by Tommy Orange.
Carol Harder, library assistant, described one of the children's programs the library has available, perfect for college students and faculty who also have children. "For younger children, we have the "1000 Books Before Kindergarten" program, where parents read to their children so the kids have better success in learning to read." The program tracks the child's number of books they have been reading and rewards them when a goal has been met. The goal of the program is to instill a 'lifelong love of books and reading.'"
The downtown location is near several other great places to check out- the Sioux City Public Museum, Sioux City Art Center, and many local places to eat.
The three locations are: Aalfs Downtown Library (located on Pierce Street) Perry Creek Branch Library (located on Hamilton Boulevard) and Morningside Branch Library (located on Morningside Avenue). The Morningside Branch is currently closed for renovation, but library representatives say they hope to re-open later this spring.