by Jesseca Ormond – The Briar Cliff review features regional artist and writers and extends to artist around the nation. This year is the publications 30thyear in circulation. On Thursday 19th April, the annual reception was held at the Sioux City Art Center.
Local and regional visual artists and writers, alongside the Siouxland community, came together for hors d oeuvres, conversation, art viewing and content readings.
Morningside Professor of Photography Dolie Thompson, whose work alongside her photography student's work, is included in the review, commented on the publication and the exhibit.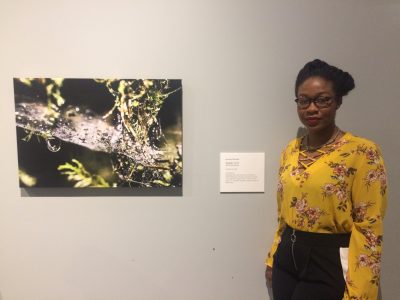 "The Briar Cliff Review is an exciting combination of words and images, similar to the Morningside's Kiosk publication. The difference is the invitation for acceptance extends to anyone who wishes to enter and it is an opportunity for Morningside students who enter and get accepted to have their artwork displayed in the Sioux City Art Center."
The artworks featured in the exhibition are as a result of a collaboration by art editor of the Briar Cliff Review and associate professor of art Jeff Baldus, and Todd Behrens, curator of the Sioux City Art Center. The exhibit for the Review can be viewed through July 8, 2018.