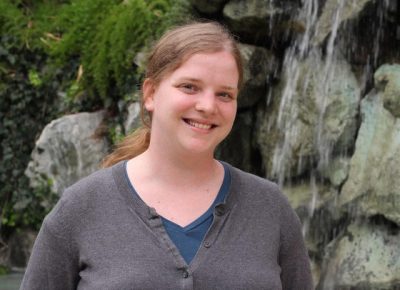 by Maggie Ganley–As the academic programs offered at Morningside continue to change and adapt, some faculty have been left searching for new jobs. Here's how one professor is dealing with this change.
Laura Kinnaman came to Morningside College five years ago to teach physics because of her passion for the subject and her love for liberal arts colleges.
However, as enrollment in the physics and engineering programs remained low and as the talk of reprioritization came around, Kinnaman knew the physics program was going to be one of the first on the chopping block.
At the end of last summer, The Provost of the college delivered the news of the physics program being phased out and her job being cut. After hearing the news, Kinnaman started looking to the future.
"It is hard to invest five years into a place only to have to leave. I've really liked teaching here! On the other hand, there are other places to teach at, so I'm trying to stay positive about the next chapter of my life," Kinnaman said.
She is now looking to teach in Los Angeles, where she has family and where teaching opportunities abound.
She sees physics as an integral part of a liberal arts education and is sad to see to see the program leave Morningside. "It lets you think about the world in a very organized way, at the very fundamental levels of why things behave like they do. It's also generally seen as an important part of liberal arts, as it promotes critical thinking," Kinnaman said.
She wishes Morningside the best and commends the college on how well it treated her through the process. She hopes the college overcomes the challenges that might arise from dropping physics.