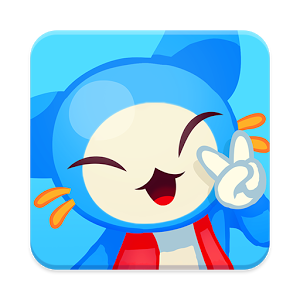 (05.11.2017) By Kayla Perkins — As a child you may have been one of several children to own a Tamagotchi, a small, virtual pet on a keychain that you fed, bathed, and trained to be the best pet you could have.
Years later, after the Tamagotchi have vanished, a new version of virtual pets has arrived as Pakka Pets.
Pakka Pets is a free mobile game app developed by Proto Games that allows players to care for and train virtual pets, evolving depending on how the player cares for them.
Beginning as eggs, there are several options to begin with, resulting in several different creatures and combinations to be chosen from.
When I downloaded Pakka Pets my first thought was that it was some kind of knock-off of Tamagotchi merchandise, and I was right to an extent. Pakka Pets is based off the idea of Tamagotchi, with their website describing them as, " Tamagotchi-like," and after playing through I can see why.
When you first begin the game you start with an egg that quickly hatches into the baby version of the creature you will evolve into, depending on your care.
There are a few options on what you can do, from feeding, bathing, and even taking your Pet on walks. While these are new options separate from Tamagotchi, I found that they quickly grew boring, save for the food combination mini-game that makes more effective and quality food.
Overall, this game feels like a generic Tamagotchi game, but it also has its own quirks.
If you are a fan of virtual pets this is a game I would absolutely recommend, as it is fun on its own, and it allows players to explore, which was not possible on Tamagotchi handhelds. I would recommend this game for what it is, but I would recommend avoiding the comparison, as it lowers the quality of the playthrough.
Pakka Pets is available on iOS and Android.