(3.2.17) By Mitch Kellogg – Spring break has now become a tradition to college kids all over the country and in recent years the parties have become even more extravagant then ever before. DJs are paid big money to play at clubs and beaches in spring break hot spots that include, but are not limited to, South Padre Island, Cancun, Myrtle Beach, and Panama Beach. These places are popular due to the fact they provide a safe and fun way for legal aged college kids to party.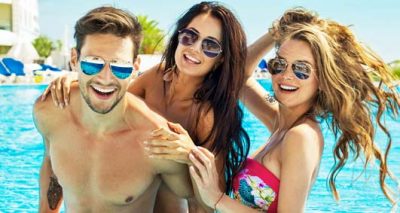 College kids all over save up all year for extravagant spring break trips with friends they hope will be a "week for the ages" that they can refer to for many years to come. The popularity of these parties has increased in recent years from the attention they've received from the media.
The effect of that has been the regulation of these spring break "hot spots," like Panama Beach's ban of alcohol on its beaches. Parents and other adults have mixed views of spring break and its hardcore party image.
The saying goes that when you tell someone not to do something, they only want to do it more. This is especially true with spring break. The young will always find a way of doing what they want to do, and with the technological advantages the millennials have at their disposal, and social media at the height of its popularity, you can expect the spring break phenomenon to only increase in the coming years.
And, with any luck, the parties will only get better.