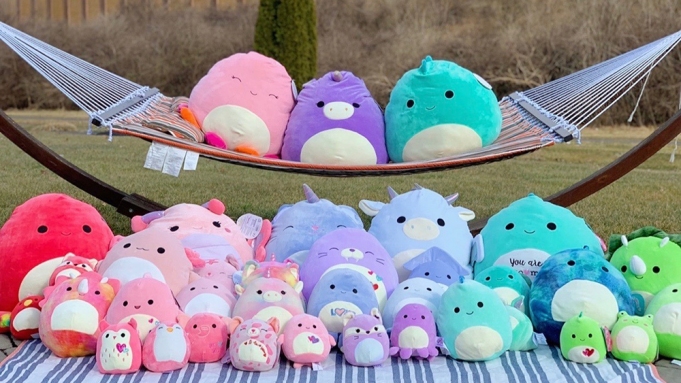 Jadyn Steffen- The newest shopping craze, Squishmallows, are making their appearance all over Morningside University's campus. Squishmallows are round, plush toys made to look like animals, fruits, foods, drinks, and just about anything else you can imagine. 
Squishmallows first became famously popular all over tik-tok and now they are making their way to nearly every females dorm room here on campus.Squishmallows come in a variety of all different sizes as well. They have huge plushies all the way down into small little keychains you can attach to your dorm keys.
You can also buy mystery ones, scented ones, or even reversible ones. The best part is that they also are released in a series, so when new ones come out, it's almost like a race to collect them all. Squishmallows are also easy to find. You can buy them at just about any grocery store like Target, Walgreens, or Walmart.
I, myself, had to see what all the hype was about and fell into the trap of collecting and purchasing these cute little stuffed toys. I now have 10 of my own and they are the softest things ever. I have each and every one of them spread out all over my small twin sized bed.
Sophomore Ana Conover says, "I started collecting Squishmallows this year and I am obsessed. They are so comfy and soft. I probably have 6 or 7 now and every time I'm at the store I always look to see if they have any new ones out."
Freshman Shariah Stuart says, "My entire friend group bought Squishmallows and so we have a bunch of matching ones, but my favorite one is probably my new dinosaur. If I had to guess I would have to say I probably have 9 now."
Junior Caitlin Charity says, "I got a swan Squishmallow as a gift and I absolutely love it. I keep it on my bed and it is so comforting."
Squishmallows are super fun and really popular for people of all ages, so maybe you could start your own collection too.