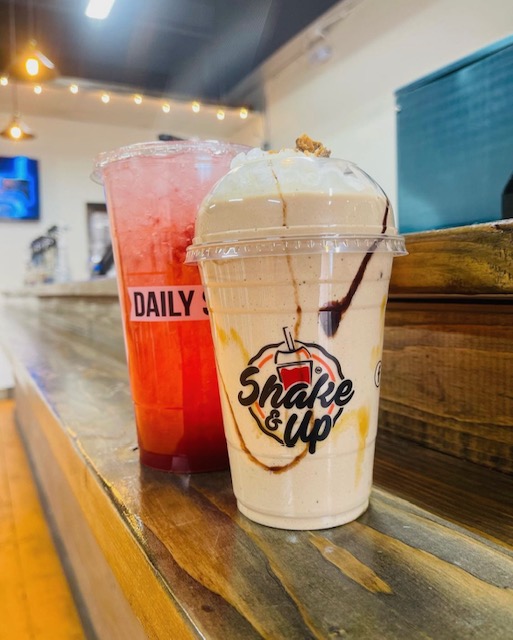 by Jadyn Steffen--If you're looking for a healthy fix of energy and nutrition, Daily Spot is definitely the place for you. This local Sioux City business opened up on Gordon Drive last year and has gained lots of popularity amongst the Morningside campus and community.
Their menu consists of: fruity, peanut butter, and vanilla based protein shakes; energizing tea bombs in an assortment of yummy flavors; and energy boosting coffees. The best part is that every single one of their products benefit the body in some way, whether it be metabolism boosting, energy boosting, or even fat burning.
Freshman Ana Conover says,"Daily spot has become my new healthy addiction. I love their drinks and staff so much, plus it's decorated so cute inside!"
Junior Chloe Krommendyk says,"I go to Daily Spot everyday and I always get their tea bombs. If I had to choose, I would say that Thunder Storm is probably my favorite flavor."
Freshman Emma Parsons says, "I've seen all these cute drinks on everyone's snapchat story, so now I'm super tempted to start going everyday."
If you haven't tried Daily Spot yet, I definitely recommend it. It is open Monday- Friday from 7am-6pm, Saturdays 8am-5pm, and Sundays 9am-2pm.
If you want to see more of what the hype is about go check out their Instagram @daily_spot_energy or their Facebook @daily spot_energy & nutrition.