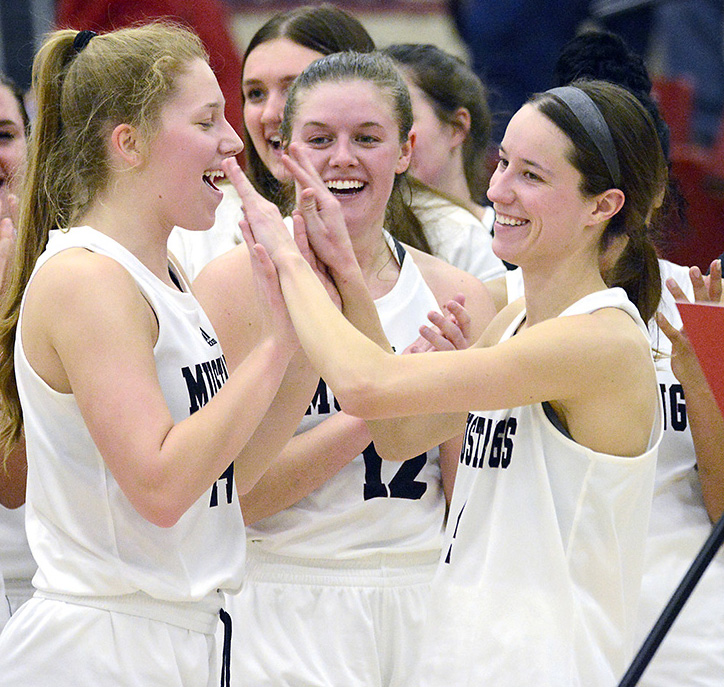 by Alexis Spier–Fifth-year senior, Sierra Mitchell, has shown her incredible ability to shoot a basketball. Last year, in the 2020-21 season, she made the most three pointers out of any male or female college player. She shot 307 three pointers and made 125.
Mitchell ended her senior year with a spectacular season, but she could not close the yearbook yet. The National title is still untouched by Mitchell.
Heading into the 2022 National Tournament, Mitchell has made a total of 516 three pointers, passing the previous record for college basketball. Fletcher Magee of Wofford College held the record with 509 three pointers made in his four year career. She now holds the record for the most threes made in a career by any college level athlete.
Mitchell has spent a good chunk of her life shooting a basketball. All the extra work and extra shots make it look easy. What helped her reach all this success?
"I don't need to be biblical about it, but I will," said Mitchell. "God gave me this amazing gift of shooting a basketball. He gave me the tools; I just had to make something out of it."
While being a dedicated to basketball, Mitchell has also stayed dedicated to her studies. Throughout her senior year, she was working eight-hour days as a student teacher. After teaching, she would go straight to practice. However, Mitchell had her priorities straight, She would dominate in the classroom and on the court.
"I always find time to get extra shots up," Mitchell said, "even when I really don't want to."
Mitchell will be playing her final games at Morningside University at the NAIA national tournament. No matter how the Mitchell's season ends, she can be proud of the legacy she left behind.