By Emily Rotthaler– To raise awareness of the issue of sex trafficking, Morningside's "Human and Women's Rights" class is hosting a 24-hour stand against sex trafficking on the "M" from October 19 to 20.
Running from noon on Wednesday to noon on Thursday, the event will offer a variety of events, according to junior Alex Freeman, who is involved in the planning of the program for the 24 hours. Some of the events that students can participate in include in-person recounts of Iowan trafficking survivors, trivia, and a self-defense class on the "M".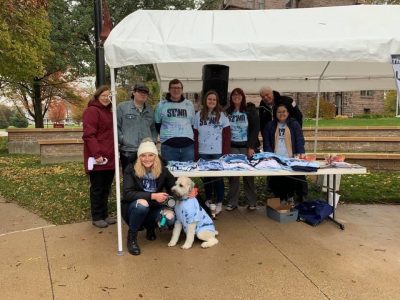 Freeman added, "We will also be selling items [stickers and t-shirts] and accepting donations to raise money for the Iowa Network Against Human Trafficking and Slavery, a volunteer organization that is devoted to ending human trafficking in all its forms."
In addition to the stand, the class will host a film screening of the Iowa-focused sex trafficking documentary "Gridshock" on Thursday, October 21 at 7 p.m. and a panel discussion on Wednesday, October 20 at 7 p.m. The two events are open for anybody who wants to find out more about sex trafficking.
According to Freeman, the panel discussion will feature community leaders from different sectors, including law enforcement and rehabilitation service providers. He said, "This will be a great opportunity for students to become more informed on sex trafficking and grant them the ability to ask questions."
This year marks the fourth year of the stand. It is part of a class project organized by POLS 342 "Human and Women's Rights" under the leadership of Dr. Valerie Hennings, professor of the course.
According to Hennings, the project has taken many different paths in the past with a variety of activities, but the 24-hour stand has been a consistent part for the past four years.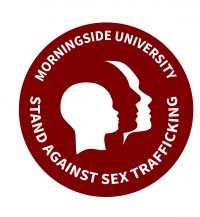 In her eyes, the main goal is to raise awareness about the topic of sex trafficking.
"Oftentimes, people think about sex trafficking as something that happens to other people somewhere else. A big part of [the stand] is highlighting the fact that this is an issue that affects people in our own communities as well as around the world."