by Mari Pizzini– Morningside College's chapter of Omicron Delta Kappa (ODK) selected Anna Van Dusen as March's student of the month.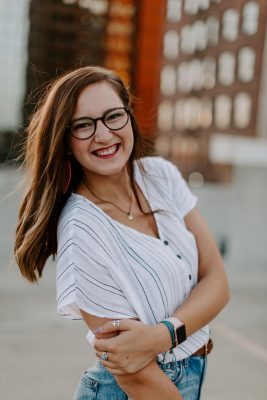 Van Dusen was recently elected as the secretary of Morningside Ag Club, is a member of the National Agri-Marketing Association group, the Iowa Student Education Association, Photography club, and Teachers Inspiring Exceptional Students. She is currently an RA on campus, works in the training room, and photographs sporting events.
In addition, Van Dusen serves in student government as a sophomore representative.
"I am the chair of the food committee," Van Dusen said about student government, "where I communicate and work with Casey Benton to make changes or implement new ideas into all our food services at Morningside."
"Off campus, I help teach at KidZone at Sunnybrook Church and I also run my own photography business."
Van Dusen said that she was surprised, yet honored to be awarded this acknowledgement.
"I think this award is a great opportunity for students to be recognized for the work that they put in; both in activities but also behind the scenes."
Katy Burford, Morningside's head athletic trainer, often works closely with Van Dusen.
"Anna is dependable and eager to help out in any way possible," Burford said. Van Dusen doesn't step down from a challenge and loves to be involved.
Morningside's agriculture community is where Van Dusen said she is really invested.
"We are all just a big family, between all of the professors and the students, and I love it," Van Dusen said. "I only recently joined ag in-depth this year and I felt very welcomed by everyone and had the opportunity to get involved right away."
"I love that I can always go from one activity to the next and be surrounded by people who love the same things as me."