By Tracie Tuttle–Second-hand shopping is a necessity for many people, especially college students or people on a budget.
You can often find some really great deals on almost anything, from clothing to cookware to decoration for next year's dorm or apartment. There are several reasons why second-hand shopping could be your next hobby.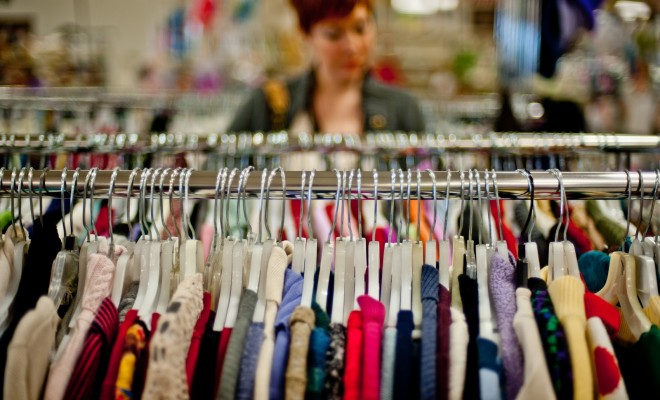 Hunting for the perfect piece of wall décor or the perfect pair of jeans is always a lot more fun with friends, especially at thrift stores. Almost everyone is guaranteed to find something for themselves or at least enjoy looking at all of the random things around the shop.
Second-hand stores are also really great places to go if you are interested in repurposing old furniture or creating a do-it-yourself project. Be sure to check out some repurposed items online for inspiration before you go shopping.
If you aren't into recreating a piece of furniture, you never know when you might run into brand new or like-new items.
Many thrift stores usually have their items marked at fairly reasonable prices, making it a perfect option for college students. Because they have cheaper prices, most of the time you can get more items within your budget.
It is never too early to start looking for the perfect deal, so don't be afraid to check out your local thrift store for next school year.
You can also check out some of Sioux City's second-hand stores, like Goodwill, MoM's Thrift, or the Gospel Mission Thrift Store to name a few. They just might have what you're looking for.