Jackets were made to protect you from the cold and to keep you warm but they can also be used as a highlight piece. Here are my top 5 jackets for the upcoming winter and spring season.
Pilot Jacket:
Pilot jackets were like the name already says, made for pilots. That trend goes back to the 1920's and increased its popularity through movies like Top Gun. The stylish jackets can be worn in either winter or spring depending on their inside material. Big logos and colorful prints on the outside give the jacket a vintage and stylish look. Here is an example.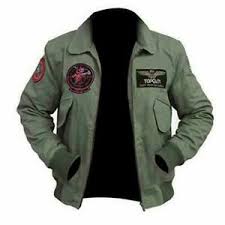 Pilot Jacket from the movie Top Gun
Fleece Jacket:
After designers picked up the style of hiking shoes and other outdoor equipment, it was only a matter of time until they designed fleece jackets. Trending colors are mocca and cream but basic colors are always good to wear too. Here is an example.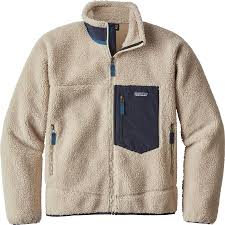 Fleece Jacket by Patagonia
Flannel Jacket:
Flannel is a really soft material that keeps you warm and protects you from the cold. It is often worn by construction workers because it is really thin compared to a normal winter jacket. Flannel jackets usually feature basic square patterns in different colors. As for the fleece jackets, creamy colors are trending. Here is an example.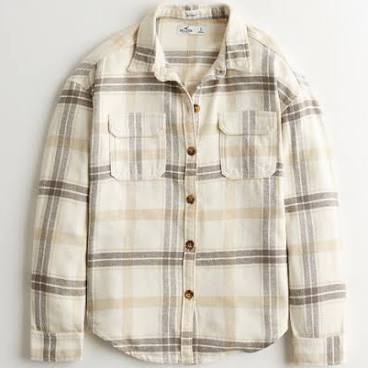 Flannel Jacket by Hollister
Puffer Jacket:
Puffer jackets are usually very thick and warm. The inside is filled with feathers which gives the jacket a puffed look. Puffer jackets exist in various variations and can be worn with basically everything. Navy blue or Black are good colors because they are more resistant to dirt, especially with the rainy and snowy weather. Here is an example.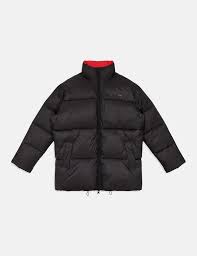 Puffer Jacket by Calvin Klein
Coats:
Coats are a really good options for people who are required to work in suits.Not a lot of winter jackets can be combined with a suit but coats definitely can. It is a timeless piece that makes your look seem more professional. Dark colors like navy, black or brown are really good options because they match with more suits. Creamy and beige colors are more extraordinary but still a very good option. Here is an example.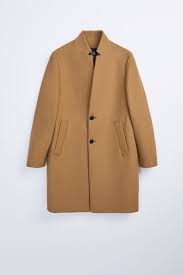 Classic Coat by Zara
These are my top five winter jackets. Having at least one or maybe even more would put your wardrobe and your style to the next level. I would personally stick to more basic color ways because winter jackets are usually more expensive and should therefore last longer. So, they probably last longer than a color trend and it would be sad to buy a new jacket because the color isn't trending anymore.