Sneakers are a great clothing piece to highlight an outfit. Which sneakers you should get for 2021 will you see in the blog below. I will also include my personal opinion about the trend.
Trend 1: White Minimalism
Classic, minimalistic white sneaker are a must have for a men's wardrobe. You can either wear them in a more sporty outfit or with an expensive suit. Another big advantage is that white sneakers can always be found for sale. Here are some classic white sneaker.
Rating: White sneakers are a must have. I personally own several pairs. So I would rank that trend a 10/10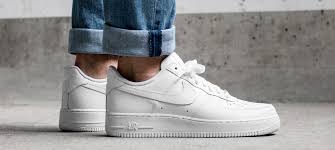 Trend 2: Classic Shoes
Most of the trends are not here to stay but classic sneakers like Nike, Adidas or Vans are timeless. They will never get out of fashion. Here are some of the most timeless sneakers.
Rating: There are some sneakers like the one below that are just must haves. You will never go wrong with classic sneakers. I rank that trend a 10/10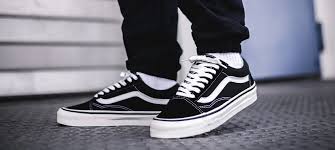 Trend 3: Colorful Sneaker
Don't be afraid of colors. Colorful sneaker are a big trend for the upcoming seasons. Use them in combination with a simple outfit and you will conquer the streets. Here is a famous example. That's the Nike x Off-White by Virgil Abloh.
Rating: I really like colorful sneaker but if you don't have a lot of sneakers, I would rather invest in more classic sneakers like the ones above. if you are a sneaker fan, I would highly recommend to rock that trend. So, I give it a solid 8/10.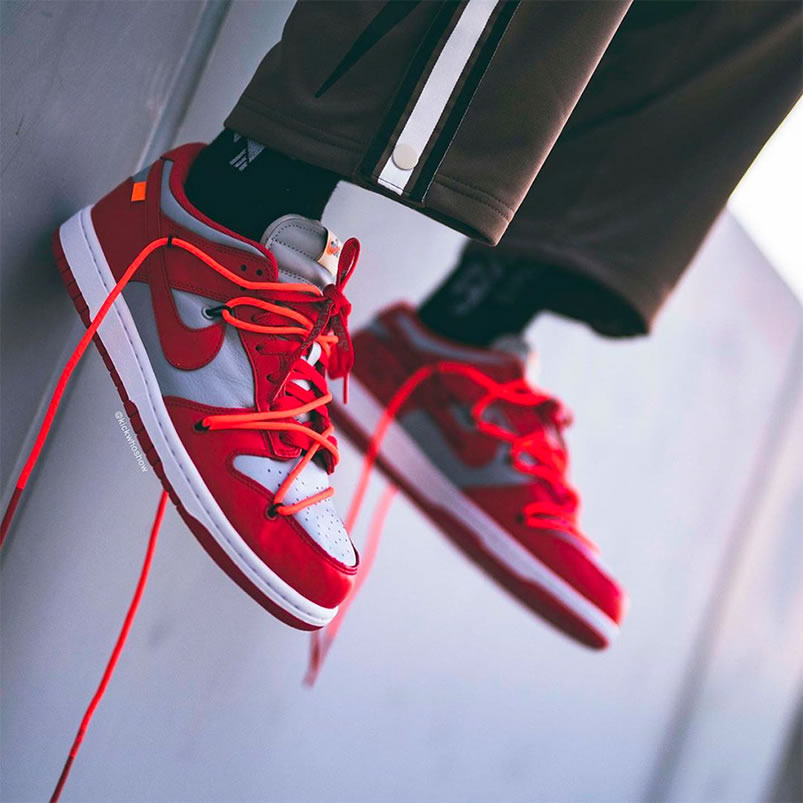 Trend 4: Tie-Dye
Tie-Dye sneakers getting more popular for boys and girls this fall. Be brave and try to rock the look. Here is an example.
Rating: I honestly don't like the trend at all. I like tie-dye shirts but not sneakers. I think you would regret buying them in a few months. I rank them a 2/10.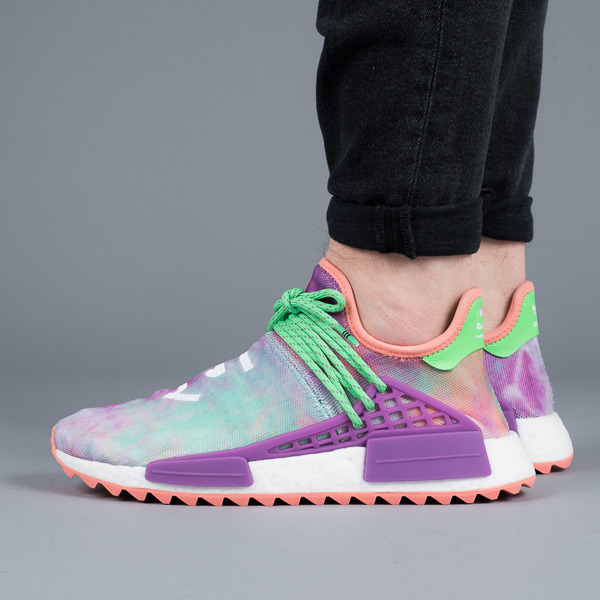 Trend 5: Stylish Suede
The focus is on the suede with neutral tones such as light-blue or light-olive. The suede adds visual interest and texture to simple but stylish outfits. It also fits well with leather. Here is an example.
Rating: I think it's a really good option and can increase the interest of an outfit. The tones are really nice and therefore I rank the trend a 8/10.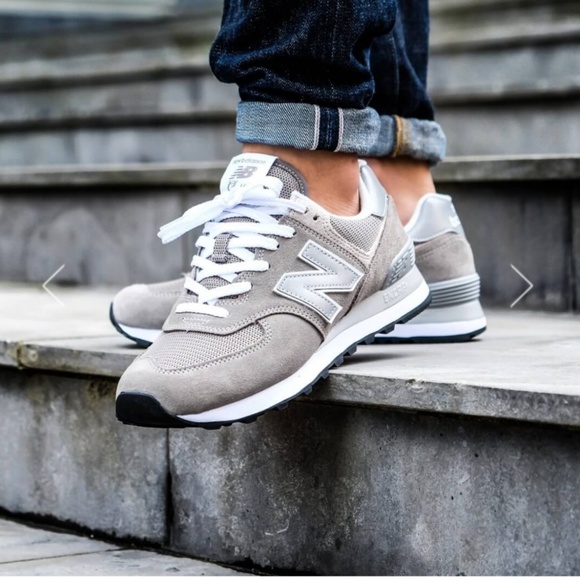 Trend 6: Techno-Sneaker
It's sounds weird but sneakers that look kind of spacy and technological are trending this season. Sneakers that give you the "back to future" vibe are the ones you should go for. Here is an example.
Rating: I repeat myself but I think wearing these sneakers can be nice but they are tough to match with outfits. It's only worth investing if you already owe some sneakers with basic color ways. I will rank that trend a 6/10.
Trend 7: Dad-Sneaker
Even though they are known as ugly sneaker or dad sneaker they are trending. Famous Luxury brands like Balenciaga or Gucci but also Nike create similar designs. After you get used to it, the sneaker looks better. So, check them out. Here is an example of one of Balenciaga's dad sneaker.
Rating: In the beginning I didn't like the sneakers but by now I think they look actually very decent with some outfits. I still think they will not last long in the world of fashion. So, I would recommend to get a cheaper alternative then Balenciaga or Gucci. I rank the trend an 5/10.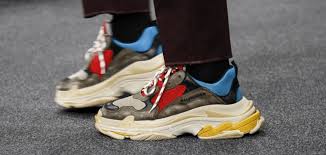 Trend 8: Hiking Shoes
Made from light and waterproof materials, hiking sneakers continue the theme of functional sneaker. They are convenient for extreme conditions but the upcoming seasons also for the urban area. Here is an example.
Rating: I personally don't like the trend at all. The only time I would rock Hiking shoes is on an actual hiking trip. So, I rank that trend a 2/10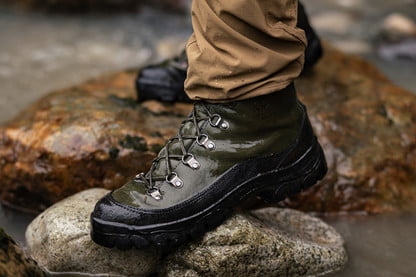 Trend 9: High Silhouette
It's a fairly stylish and original solution, which was created by the collaboration of Nike and Converse. Other sneakers with high silhouettes are for example "Air-Jordans". Here is an example.
Rating: I really like that trend and I was actually about to buy Jordans. So, I rank that trend a 9/10.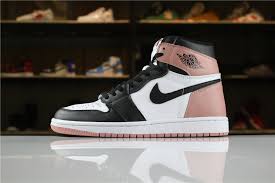 Trend 10: Attention on the sole
Sneaker where the main attraction is on the sole are trending the upcoming seasons. Fancy and colorful soles are getting more popular and will be seen more often in the gym or on the streets. Brands like Nike and Adidas really live that brand. Here is an example.
Rating: I personally like that the attention is on the sole. It's a big part of the sneaker and it draws the attention to the shoe. I rank the trend a 8/10.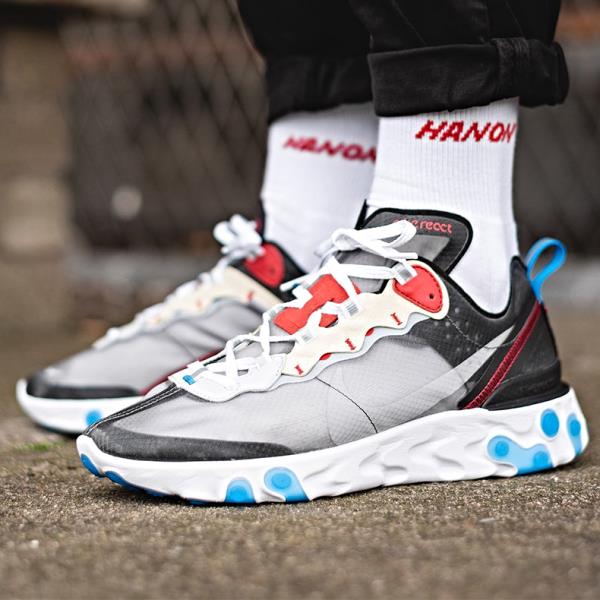 Trend 11: Bold and Colorful Sneaker
The prints vary from flames, or hearts to weird animals. There are basically no rules. Here is probably the most trendy sneaker with print.
Rating: There are a lot of trash sneakers out there but also some really good ones. The trend offers the chance to highlight a outfit really well. So, I rank the trend a 7/10 because I really like for example the sneaker below.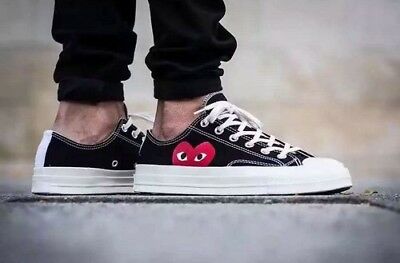 Trend 12: Waterproof Sneaker
That trends is about stylish sneakers with functional features. What does men want more? Here is an example.
Rating: The idea of making stylish sneakers more functional seems very appealing and smart. The sneakers probably last longer. I will rank the trend a 7.5/10.