Mabel Applehans, at 96 years of age, refuses the covid vaccination.
Seeing loved ones for the past couple of years has been a challenge for many families, thanks to the COVID-19 pandemic. Any individual with a compromised immune system is at risk of contracting the virus and suffering severe symptoms. Many businesses and facilities have recognized the severity of this and have established requirements such as masks, social distancing, and even proof of vaccination for both workers and consumers. However, there is a lot of speculation about the effects of the vaccination. Since the start of covid vaccinations, the state of Wyoming has statistically shown that they have been one of the most hesitant of the fifty states. According to the Mayo Clinic vaccine tracker, just forty-six percent of Wyoming's population is fully vaccinated.
Mabel Applehans, a 96 year old citizen at the Homestead Living Center in Riverton, Wyoming, is in the small percentage of people who are 65 and older and not fully vaccinated. Applehans tells her daughter, Nadine Wilkinson, 70, "I may be old, but I don't want to be a statistic". Nadine explained that Applehans is the only resident over the age of 85 that has persistently refused the vaccination in her assisted living home. Mask and social distancing precautions are enforced throughout the building but they are a bit different for the mulish woman. Applehans is restricted to her room and the dining hall. She is required to wear a mask outside of her room and test once a week for the virus. Her caretakers, who are all fully vaccinated, are still required to wear masks and other protective garb when entering her room.
The most difficult restriction on Applehans and her family is the visiting policy. Applehans lives in a small apartment that has her own living area filled with her valued trinkets she has collected throughout her life, accompanied by a personalized bathroom and bedroom. At the beginning of the pandemic, The Homestead Living Center informed Applehans' family that visitors were not allowed in the facility, nor were they allowed to take Applehans out of the facility in order to prevent any exposure to their other elderly residents. Her daughter Nadine was fearful that her mother would get lonely due to the isolation, so her and the family found a way around it.
A small window resides next to Applehans' sleeping chair. Here, she spends most of her days and nights because she is unable to walk well or sleep in a bed. Many of her children, grandchildren, great-grandchildren, nieces, and nephews all gathered around her window so she wouldn't miss a birthday, holiday, or a surprise visit. As time progressed, the living center began to loosen their visiting policies. Applehans, being the only resident unvaccinated, is allowed to leave the facility and have visitors but every visit results in two weeks of quarantine.
Fearless of COVID-19, Apllehans states, "I grew up in a very hard time… when the economy was at its lowest". Applehans, along with her five other siblings, lived through the harsh years of the Great Depression. She recalls many days of blistering heat as she and her elder sister did chores, and many nights of going to bed hungry even after a long day. She also recalls how the influenza pandemic in 1918 turned heads just like the COVID-19 pandemic has in our present time. "It was very scary", Applehans adds, "but there was no vaccination that came out of the government's ass right away either, to me that's even more scary". Having lived in the small towns of Wyoming all of her life, Applehans has become more accustomed to the conservative perspective of life and refuses to change.
Although politics may influence Applehans refusal, she has also lost family members who had received the vaccination before their untimely deaths. Nadine explains, "My nephew lost his life at just 52 after he got the vaccination for his job at the police department. He had heart complications to begin with, and a lot of those genes run through our family and the vaccination makes that a life or death risk". Applehans has spent many of her days in the hospital as she has grown older and frail. "I have undergone three major surgeries in my old age, I'll be damned if a vaccination takes me", declared Applehans.
In a conversation with Applehans' caretaker Miranda Schell, she expands on her concerns for Applehans and her other residents. "I appreciate her tough character. But it is difficult to see her be so lonely" says Schell. Schell has worked at the facility for three years now, and she explains that the pandemic was something "very new and unpredictable to work with", she jokes, "so is Mabel, but more old fashioned". Although she is stubborn, Applehans still understands her caretaker's perspective. She respectively tells her, "I appreciate what these people do for me… I just want to live my life how I want". It may be impossible to change this 96 year old woman's mind, but she claims it is her stubbornness that has kept her this long.
Simultaneously, Applehans remains obstinate against the vaccine and free of the virus, living her life to her fullest.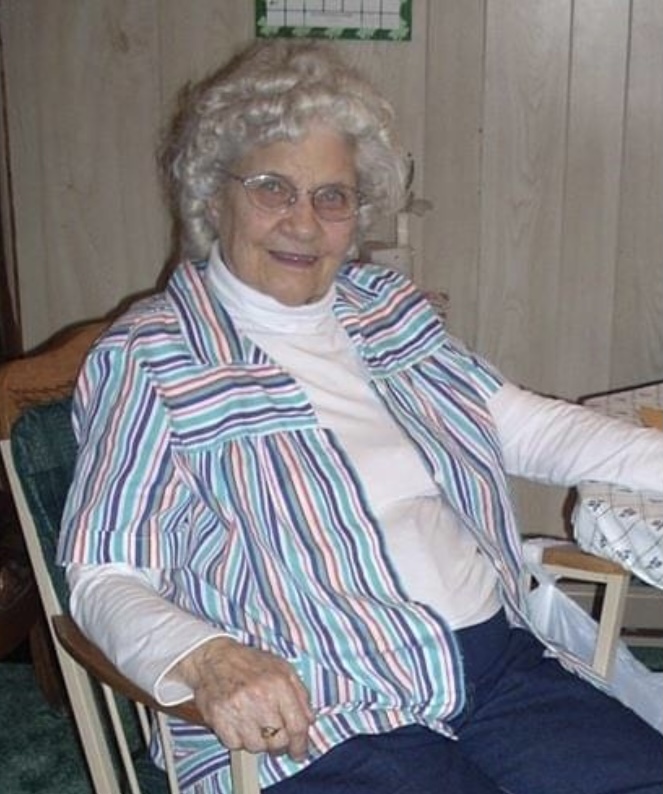 https://www.mayoclinic.org/coronavirus-covid-19/vaccine-tracker