This is an article about the tragic accident that occurred on the set of "Rust" resulting in the death of cinematographer Halyna Hutchins, and leaving director Joel Souza injured and currently recovering in the hospital.
This event happened on Thursday afternoon, and as of today it is still being reported live and being updated. This particular news website "New York Times" is a well known company so I'd imagine many people follow their stories and enjoy the live updates.
The author of this article has done good job portraying the chain of events as they had happened and then updating the readers about Alec Baldwin and the condition of Souza. Along with the updates the author was able to pull sources from twitter which are live updates within themselves.
Of course the pictures and the tweets also add to the 'drama' of the tragic event. The article explains the heart-wrenching investigation then shows pictures of Baldwin emotional while talking on the phone.
The photographs and twitter posts are also the only solid sources that the author had to work with considering the Santa Fe County Sheriff's Office is still investigating the shooting and have yet to release much information.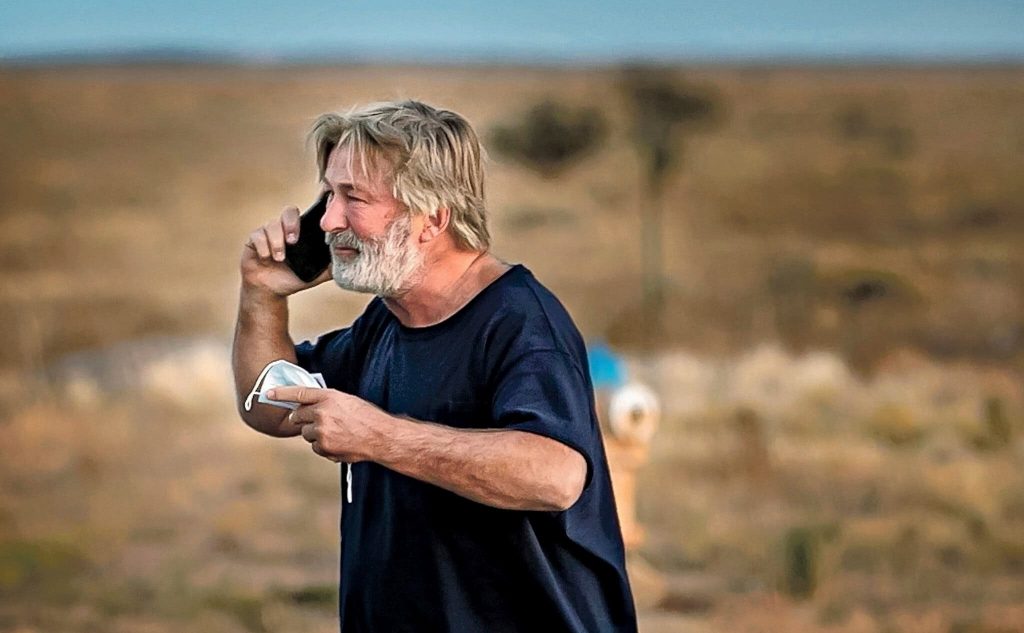 https://www.nytimes.com/live/2021/10/22/us/alec-baldwin-shooting-movie-set