Tuesday night McGregor was honored with the chance to throw the first pitch at the Chicago Cubs game.
According to Fox News it looked like McGregor had lined up his pitch to go down the line to home plate, but instead the ball went to the far right nearly taking out the front row. McGregor claims that his 'power' was the same as the other ball players, "just the accuracy is a little off", he told sports reporters.
Although everyone make poke fun of the fighter, McGregor recently underwent surgery in his leg to repair fractures from his most recent fight against Dustin Poirier. McGregor states that, "you can see me based fully on the left leg that was just recently injured", indicating that may have been a contribution to his wonky throw.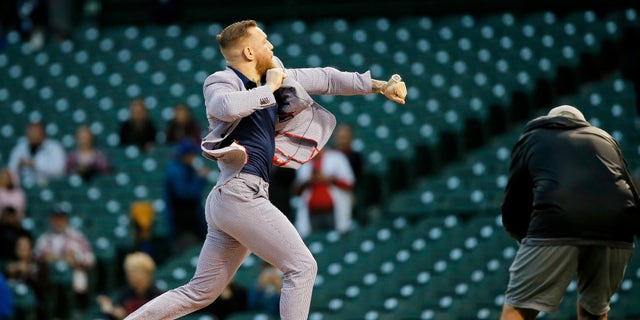 https://www.foxnews.com/sports/ufcs-conor-mcgregor-awful-first-pitch-cubs-game