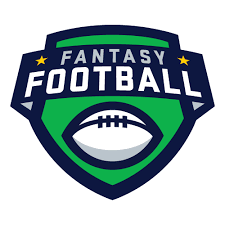 by Mitch Kellogg–Fantasy football has been a staple to football fans for the past decade. It has consumed millions of Americans to the point where fans troll players on social media for not performing well enough for their specific team.
Players have fired back at fans for being "ruthless." Recently players argued that injury reports were only necessary for the reason of informing fantasy football players and serve no other purpose in the league. They do serve a purpose in fantasy leagues that offer money prizes.
Not all who play are this consumed with their fantasy football team. One such person is Nate DeChaine. DeChaine says he plays fantasy "as a way to escape from the hardships of school and baseball and engage in competition amongst close friends."
DeChaine added, "That doesn't mean I don't take it seriously, because these games can get heated, but never to the point where I would bash on a pro football player for not having a good game."
According to Forbes Magazine an estimated 32 million Americans spend roughly $467 per person on fantasy sports, which equates to roughly $15 billion, about $11 million going towards football. This number is only increasing.
Asked if he would consider fantasy football an addiction, DeChaine responded, " I don't think what I'm doing is an addiction, although I can see how it could be for those weren't able to have the experience of playing the sport as well as those who enjoy gambling."
Businesses have capitalized on these gambling aspect by creating sites such as "Fanduel" and "Draft Kings." These sites offer one-day drafts where you can win or lose your money based on the same rules as regular fantasy football leagues.
Whether they should be considered illegal sports gambling sites has been a topic of discussion in recent years. Some states have banned the websites from their servers. Iowa is one of those states. There are ten states that FanDuel and Draft Kings don't accept business from; the rest of the nation is free to play daily with no restrictions.
So whether you were lucky enough to get Ezekial Elliot for the whole season or busted with drafting David Johnson after his week one injury, remember it's a game and it should be fun.