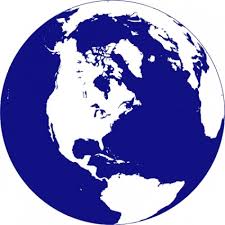 by Shelby Small–At Morningside, a May Term class is a requirement to graduate. For some students May Term is an opportunity to step outside of their comfort zone and explore a new place or even try something they never thought they would.
May Term classes offer students the ability to gain real world experience in a field outside of one they might be studying. Travel May Terms provide the opportunity for students to experience international trips.
Those considering taking a May Term course outside the country, have a few things they should consider and prepare before they go.
First, make sure you have a valid passport. Passports expire every ten years and yours could be outdated or not work for the country you are visiting. Certain passport documents will only allow you to enter Canada and Mexico legally, so it is important to note that you will need to acquire further documentation if you are travelling to a country other than these. Passports usually take a month or so to arrive in the mail as well, so applying for a passport should be done sooner rather than later.
Second, research the country you will be visiting. This research will not only help you to better grasp the new area you will be entering,
it will also allow you to become more acquainted with its culture. This research may even prove beneficial in terms of currency and electricity concerns. As some of you may know, not every country uses the dollar and not every country has the same wattage of electricity as the United States. This information will be greatly appreciated when you attempt to buy souvenirs for your family and even charge your phone.
A May Term is meant to be an exciting and rewarding experience, don't let forgetting a passport or not having the right charging station ruin it for you. Take these few helpful tips when considering where you might want to go for your May Term and what you will need to prepare before you go. Bon Voyage!