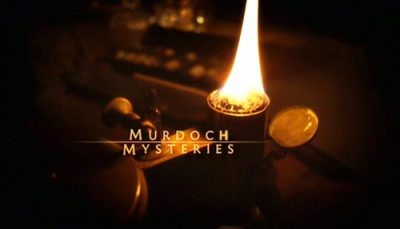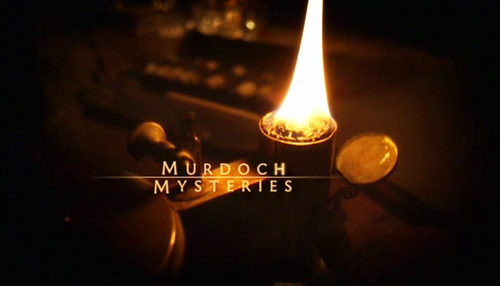 (05.11.2017) By Kayla Perkins — Pop culture television is full of mystery and crime shows, from NCIS to Bones, but none explore these things quite like Murdoch Mysteries. Taking place in the late 19th century and early 20th century, Murdoch Mysteries takes an eccentric approach to the typically modernistic genres.
Murdoch Mysteries is a Canadian historical mystery drama beginning in 1895 that centralizes on William Murdoch, a detective of the Toronto police force.
Following his life, the show showcases Murdoch's unconventional detecting methods for his time, including fingerprinting (called "finger marking"), surveillance, and using trace evidence.
Along with Murdoch, the show centers on a select few people, including Thomas Brackenreid, Murdoch's superior, Doctor Julia Ogden, Murdoch's love interest and pathologist, and George Crabtree, Murdoch's second in command. Each are given distinct personalities that are expressed expertly, and each add to the show's unique atmosphere.
History is an important aspect in this show aside from the time period it takes place in, often incorporating real-life and fictitious historical people into the plots of episodes, including Winston Churchill, Nikola Tesla, and Thomas Edison.
Humor is an interesting aspect of this show, as much of it is deadpan humor, where the characters are very serious about something but the historical context makes it funny. For example, Crabtree at one point mentions that he would like to see a box that could heat food in minutes someday, alluding to a microwave. There are several instances of this type of humor, alluding to several different real-life topics and locations.
I am surprised at myself that I had not seen or even heard of this show before this past month. I was introduced to Murdoch Mysteries by my roommate, Morningside alum Donna Habinck, who had found the suggested show on Netflix, and thought that I would enjoy it.
"Murdoch is quirky, and at the least it is unique. There aren't a lot of shows like Murdoch, because they focus on the plot more than the characters, but Murdoch manages to do both, which I like," Habinck says.
I would have to say that I agree, as the show definitely focuses on the characters and their struggles. The characters are all very diverse, and react very realistically based on their personalities.
Brackenreid is tough and rough, and reacts just so, but with class. Dr. Ogden is professional and kind, and reacts in helpful ways. Crabtree is ambitious, and is always wanting to help, if unconventionally, but tries his best.
Each character is charming, and I find that enjoyable aside from the plot, which is unusual for a crime-mystery show.
Along with that, the show takes unconventional routes and every episode leaves me wondering how it will end, and I can say that there has not been a single episode that I have been able to predict.
"Typically with crime or mystery shows I'm are interested in figuring out the plot before the end of each episode, but Murdoch leaves me scratching my head. I never know what is going to happen before the end of the episode, so I enjoy the challenge of guessing," Habinck says.
This is a show I would absolutely recommend, as there is no other like it. Currently there are 10 seasons, with the 11th in the works. If you would like to watch it you can tune in on Netflix, Hulu, or Amazon Prime.