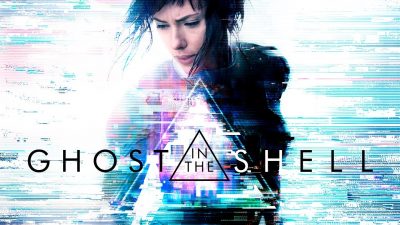 (04.25.2017) By Liv Minshall — The original 1995 Ghost in the Shell film continues to be a massive cultural phenomenon, regarded as one of the best anime movies to date. However, the 2017 live-action adaptation seems to have been doomed from the start.
Audiences' utter outrage began the second producers began casting for the 2017 film. Like others of late, this film follows the "white-washing" trend in recent American films, specifically with Asian actors in traditionally Asian roles.
As far as Ghost in the Shell was concerned, casting an Asian actress was a no brainer, until they cast Scarlett Johansson as main character, Major Makoto Kusanagi.
The worst part is the twist that comes mid-movie, explaining that Johansson's character, renamed Mira Killian, actually possesses the brain of Kusanagi herself.
"I wasn't expecting them to explain the white-washing," said actress Keiko Agena in an interview with The Hollywood Reporter. Agena is a Japanese actress best known for her role as Lane Kim on Gilmore Girls.
Finding out that this white character actually had the brain of a Japanese woman was something Agena was very shocked to find out. "That was hard, y'all. Hard and awkward."
Agena's thoughts were the general sentiment from viewers everywhere, and backlash was immense on social media sites. As the movie opened at the box-office, it tanked, hard. The movie got a 46% on Rotten Tomatoes, and as reviews grew worse and worse people almost seemed to celebrate.
Morningside students were not an exception with the backlash. "I do feel Americans white-wash things just so it becomes appealing to the public," said senior Diane Nguyen, when ask about how she felt about Asian representation in American media. "I think casting a white person in an Asian movie is always going to make Asian people mad."
"As always, white people take away another person's culture," she laughed. However, Nguyen does not necessarily agree this is always the problem, rather, people tend to over-stereotype the Asian race. "As long as it's a movie that is well done, I don't see the problem."