(4.19.17) By Jaclyn Arens – "The need is obviously there. 47% of students nationwide cannot read at their grade level."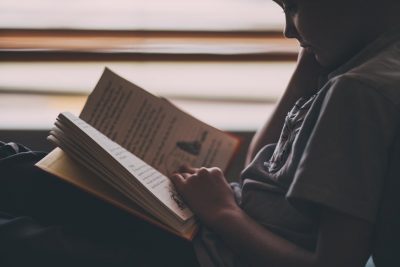 Dr. Bonni Boschee from the Morningside graduate education department discovered a need, and she is currently working on a solution to the problem because of her passion for reading.
Boschee discovered that many students were not able to read at their grade level when she was an elementary and middle school teacher for 16 years.
"I saw students struggle across the board in reading," said Boschee.
Therefore, Bonni went back to school to get her doctorate in curriculum instruction with a post doctorate in reading. She studied reading for two years while she designed research based programs. Next she went to Northern State and worked with a colleague who also has an extreme passion for reading.
She says, "He taught himself how to read after being kicked out of the navy for not being able to read."
Read2Soar is the program that emerged from her research because as she says, "If you can read, you can soar."
The assessment is effective for 5 year-olds to freshman in college. It tells students exactly where they are reading, and it is 95% reliable and valid.
First, Boschee does assessments to find out exactly where the student is reading. Then she discovers the best way that student learns because she says, ""You have to know that every child can learn, just not in the same way or on the same day." Next she checks their spelling and phonics.
Once she gathers this information, Boschee has the students read in their diagnosed grade level and listen to spoken word at one to two grade levels higher. Boschee recommends Overdrive, which is an app that allows you to download audiobooks from the public library if you have a library card.
She tells her students, ""We're training for a marathon. Instead of listening to music, you're listening to fluency all day every day."
Boschee explains that students commonly move 2 to 3 grade levels in 12 weeks providing the student doesn't have a learning disability. A great success story she has is a student from Vermillion that she started working with in August of 2016. The student was an 8th grade title student (a student in between general education and special education) who was reading at a 5th grade level. After 12 weeks, she was reading above a 7th grade reading level. After 12 more weeks, she was reading at a freshman in college level. Now this student is going into her freshman year of high school and registering for AP classes.
Even though she works with students for at least 20 hours a week in addition to her full-time job, Boschee says that she loves working with the students. She is currently working with 10 students and has worked with approximately 160 in the span of her program.
Read2Soar has really taken off in the past 3 months. Boschee is in the process of copywriting her curriculum, and she has begun promoting her program. She speaks at libraries and is going to do a talk through Eventbrite in Sioux Falls.
Boschee encourages Morningside students who are struggling with reading or comprehension to contact her to learn more about her program. She explains that it is a very nonthreatening experience, and she is available to work with students at libraries or coffee shops in Sioux City.