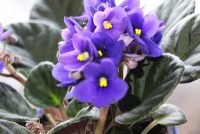 (4.12.2017) By Tabatha Storesund–Easter break is just around the corner, but it only happens for some colleges. Some private colleges like Morningside and Loras College, where Linda Babinat is from, have an Easter break. Other colleges, like Iowa State University, where Zena Olberding and Emily Shcroer attend, do not have an Easter break.
Schroer thinks ISU does not have an Easter break because "it is a public university." Babinat believes she receives the week off, "Probably because it is a private Catholic College."
Because not every college is "religiously affiliated," Nicole Dillin from Morningside thinks not every college should have an Easter break, "because there's really no reason."
Jared Kamrath, however, believes that every college should have an Easter break, "Not necessarily because of the religious aspect but because of the mental well-being of students. College is very stressful and it is important to continue having connections."
"A lot of schools that I know of that don't have Easter break, [it] lengthens their spring break and makes it later." Dillin is sticking firm in her belief that not all colleges should have an Easter break and she believes that they compensate for the loss of that extra break.
Kamrath is sticking to his point of view opposite of Dillin's. He believes "to an extent" that religion should not affect colleges having an Easter break because "for a lot of people Easter is something they celebrate." He believes "if it is something that is important to the students it should be important to the school."
Some colleges have an Easter break and others do not. Some people believe that there should be another break for the students' wellbeing regardless of what it is named and others do not. Every person has there own opinion on things. Regardless, another break is around the corner for some, mainly private, colleges, and it just so happens to revolve around Easter.