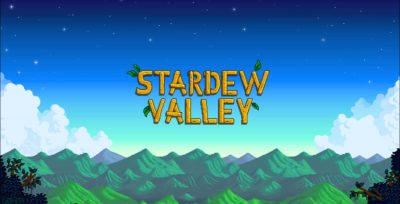 (03.03.2017) By Kayla Perkins — Gamers, have you ever felt that a game you've played is lacking, with more potential than the game was given credit for?
Well you're not alone. Game creator Eric Barone felt the same way, which is why he took it upon himself to create the now popular open-ended country-life RPG Stardew Valley.
Video game fans have probably at some point heard of the popular franchise Harvest Moon, a farming life simulator game. What some may not know, however, is that several people over the years have felt the series is lackluster, with potential for far more than what is in the game. Eric Barone was one of these people, and took it upon himself to create a game like Harvest Moon, but expanded the gameplay far beyond what the series has ever done.
Stardew Valley is much like other farming simulator games, but is also entirely different. So far I have only played through a few weeks in-game, but I have been able to do so much more than I ever imagined would be possible. Not only can you farm, you can mine, forage, fight, fish, and more that I have not even figured out yet.
The characters in Stardew Valley are also expanded exponentially compared to their Harvest Moon counterparts. They're up-to-date, the game taking place in modern time, and several have vehicles and updated technology, like cellphones.
The game also discusses some characters, including those you can romance, having mental illnesses, and once married your spouse can have depressed days where they don't even get out of bed. They can get jealous, angry, and stubborn. The game takes these topics seriously, and the players' responses towards them help shape their relationship with the townsfolk.
Stardew Valley, unlike Harvest Moon, also includes same-sex marriage, and adoption if couples would like kids.
For as little as I've discovered in Stardew Valley, I am incredibly addicted to the game. There is so much to explore and find, and there are plots the character can unfold and even shape as time goes on. I would recommend this game to anyone who enjoys a fun, relaxing game, or one who enjoys the freedom to build the game, and story, however they want.
Stardew Valley is available on Steam for $14.99.