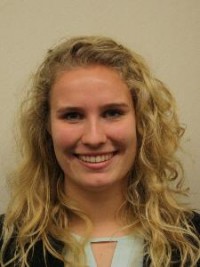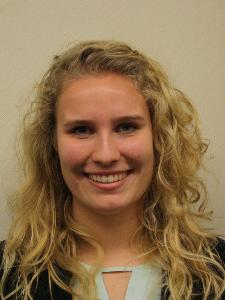 By Rachel Potter–Morningside student Joelle Kruger is designing a bright future for herself. She will be interning at the San Antonio Express News this summer for ten weeks. Kruger, a junior, is a Graphic Design and Advertising major.
"I will be an intern on an Art Direction track as opposed to a graphic design intern, so instead of just designing pieces, I will have a part in creatively coming up with ideas," explained Kruger.
This internship didn't come too easily though. The process was "pretty extensive" as Kruger would put it. Kruger's Advertising advisor, Pam Mickelson told her about the Vance Stickell Internship Program. Kruger agreed to apply and Mickelson nominated her. After that, Kruger had to put together on online portfolio, write several essays, and get two letters of recommendation. She was competing with other students nationally and only one student could get it.
Kruger was ecstatic when she landed the internship.
"This internship will be more like an Ad Agency feeling. I'm really excited to see what that's like," added Kruger.
Kruger will be working with digital and print advertising, so mainly Facebook, Twitter, and newspaper ads. She will get to interact with account executives, graphic designers and copywriters.
Kruger is also excited about the fact that she just recently signed the lease to her temporary home. She will be living in a villa/apartment just ten minutes away from work. She is nervous about living on her own, yet she is excited for what opportunities await down south.
"Also, it will be sunny and warm. That's exciting!" comments Kruger.
Kruger will be down in San Antonio from May 30 to August 6.