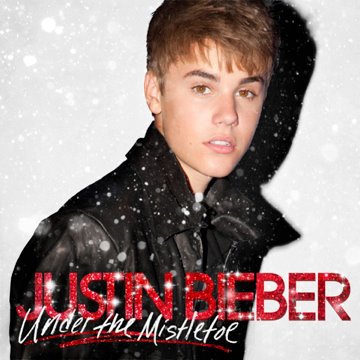 By Shelby Powell–
Maybe it's overwhelming smell of pecan pie. Maybe it's the contagious smiles of children as they visit Santa Claus. Or maybe it's the release of Justin Bieber's Christmas album that is making the season so special. It isn't an instant Christmas classic by any means, but it's hard not to smile as the recently pubescent Bieber croons that "Santa Claus is Coming to Town."
There are a few holiday covers that Bieber decided to spice up with heavy beat. He sings "The Christmas Song" with a self-assuredness that can only come from someone who receives blind adoration on a daily basis. His take on "Drummer Boy" becomes a low point when the pop star tries too hard to entice his hip hop fans. "Silent Night" is definitely enjoyable, something to save for a snowy afternoon and hot chocolate.
Bieber welcomes several guests to this album, as well. His mentor Usher joins him for a track. Mariah Carey, Boyz II Men, and Busta Rhymes also make interesting appearances on the album. If nothing else, the album is worth a purchase just to hear how fading artists from the 90s seek to make themselves relevant again.
Overall, the album probably won't make it on a list of top Christmas albums of the year. The Justin Bieber stigma is just too overpowering to ignore. It is, however, perfect for an afternoon of holiday shopping or a Christmas party being attended by some culturally backward middle school students.