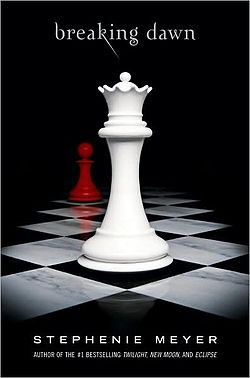 By Shelby Powell–
That sound you heard on November 18th was the maniacal shrieking of thousands of Twihards as the penultimate installment of the Twilight Saga stomped into theaters. For those who have been living under a rock for the last 5 years, Twilight is the story of a special snowflake teenager named Bella Swan that falls in love with a brooding
vampire named Edward Cullen. The newest film, The Twilight Saga: Breaking Dawn
Part 1, opens with Bella and Edward's nuptials and continues with an unexpected
pregnancy.
For a long-time fan of the series, The Twilight Saga: Breaking Dawn Part 1 is
immensely satisfying. Because the movie is split into two parts, no detail is spared.
Director Bill Condon gives much deference to the source material and even drops
in a cameo by author Stephenie Meyer. Some parts seem drawn out (the wedding
alone lasts for almost 45 minutes) but it will undoubtedly please the die-hard fans
that will put Breaking Dawn Part 1 on top of the box office heap.
If you're one of those unfortunate fathers, boyfriends, or brothers that are being
dragged to the theater, do not fret. Breaking Dawn infinitely more adult than the first three films. Gone are the days of hokey baseball scenes. Twilight is gruesome enough, particularly toward the end, to please even the most avid Twilight hater.
The only real problem with Breaking Dawn is that the target audience has shifted. The books are focused on a preteen audience. Even when things between Bella and Edward get heated, Meyer was deft at figuratively fading to black and leaving the rest up to the reader's imagination. In the movie, that isn't the case. If you have a younger child who is looking to see the movie, wait a while. It will be difficult to explain the mechanics of vampire and human sexual interaction.
If only to be up to date at the water cooler, see this movie. It isn't as terrible as some of those late night shows would have you believe.