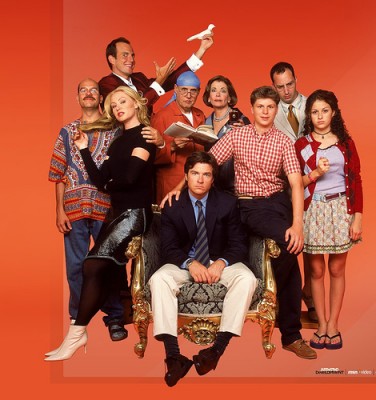 By Shelby Powell–
Television fans rejoice! Arrested Development, the quirky sitcom with the most devout of cult followings, has done the impossible: it has come back from the television grave. Series creator Mitchell Hurwitz announced at a New Yorker event last Sunday that a feature length film, as well as a short 9 to 10 episode television run, were imminent.
For the die-hard fans of the show, this is excellent news. Arrested Development has languished in development purgatory in the five years since it was unceremoniously booted off the Fox Network 5 years ago. The principle cast, which includes Will Arnett and Jason Bateman to name a few, has kept hope alive for the growing number of devotees to the show but hope (and patience) was wearing thin. This new announcement, however, changes everything.
Few shows have been lucky enough to make the lucky jump from the small screen to the large one. Firefly, another notable cult favorite by Joss Whedon, segued into a fairly successful feature film when it was canceled after a single season. Sex and the City, both a television series a popular film franchise, could also be counted among this list. It did, however, enjoy widespread popularity during its 6 season run. Something that neither Arrested Development nor Firefly can claim.
While this announcement signals an end to the uncertainty for Arrested Development fans, there is still more waiting to come. This is an ambitious project that requires something not popular in Hollywood: collaboration. A project of this magnitude means that different studios with different goals must reach the same agreement. Enjoy the party now, fans. Only time will tell its success.