by Mari Pizzini–Morningside College's chapter of Omicron Delta Kappa (ODK) selected Kayla Schimpf as February's student of the month.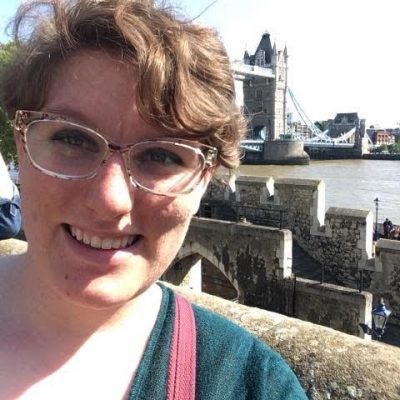 Schimpf is currently the president of the PreProfessional Health Club, secretary of the Chemistry Club, and a member of Beta Beta Beta. Additionally, she has helped Pastor Andy Nelson and Professor Anni Moore create and facilitate "Death Over Dinner" events.
"We stumbled across the book Let's Talk About Death Over Dinner and thought it would be a good idea to bring it to campus," Schimpf said about her and Nelson. "Mortality is a weird thing and it's interesting."
Three dinners have already been held on campus, with the latest one occurring in early March.
"I hope there is more awareness of your own mortality," Schimpf said. "Death is a thing that happens to everyone."
Aside from "Death Over Dinner" events, Schimpf is a large part of organizing other on-campus activities.
"Kayla participates in a lot of bake sales for natural disasters through the Pre-professional Health Club," said Schimpf's roommate, Kit Stallmann. Stallmann continued by saying that her engagement in these activities shows how much she cares about her peers. "She is always wanting to help anyone who is hurting."
Schimpf finished saying, "I think [getting involved] has made me more confident. I used to be really shy and I didn't like talking to people. I am now more confident while speaking in groups."
Student of the Month is awarded to a Morningside student who shows dedication to the college through their involvement both on campus and off. Students are nominated by peers in ODK and cannot be a member of the chapter.