On Thursday Sept. 9, President Biden declared that over 100 million Americans will be required to get the COVID-19 vaccine. This statement has caused an uproar amongst the working class and put pressure on the 80 million plus Americans eligible for the vaccine. Experts such as The American Hospital Association states that the requirements for the vaccine may lead to larger numbers of unemployment throughout the nation.
Ambivalently, Everett Kelley, the national president of the American Federation of Government Employees said that although the vaccines protect America's workforce and the best way to end the pandemic, there may have to be some "bargaining" and "negotiation" within organizations because according to Kelley, "workers deserve a voice in their working conditions." Although there is much skepticism about the efficiency of his new requirements and even the vaccine itself, Biden is persistent.
https://www.nytimes.com/live/2021/09/09/world/covid-delta-variant-vaccine?campaign_id=60&emc=edit_na_20210909&instance_id=0&nl=breaking-news&ref=cta&regi_id=158356646&segment_id=68518&user_id=7543fa28bc7ecd1c76a45358546584a9
Twenty-one year old Sha'Carri Richardson was favored to be the gold medalist for the Women's 100 meter dash in the 2020 Tokyo Olympics after her first place finish at the trials. Post Olympic trials, the United States Doping Agency announced that Richardson would not be allowed to perform in Tokyo due to a positive drug test for marijuana. According to her interview with NBC, Richardson explained that her consumption of THC was used as a coping mechanism due to recent news of her biological mothers passing. Richardson stated that the news sent her into an "emotional panic" and added that, "I didn't know how to control my emotions or deal with my emotions during that time."
Following the news of her suspension, Richardson tweeted "I am human". Later apologizing to friends, family, and fans about the unfortunate news. According to the article, she explained that she doesn't expect people to understand or sympathize with her situation. Richardson knows that people will criticize her marijuana use stating, "I just say, don't judge me and I am human — I'm you, I just happen to run a little faster." After Richardson's indefinite suspension from the 100 meter dash, it was still possible for her to take part in the Women's 4×100 relay. However, in a later article the World Anti-Doping Agency says that their deepest condolences are with Richardson, but they must maintain fairness to all athletes.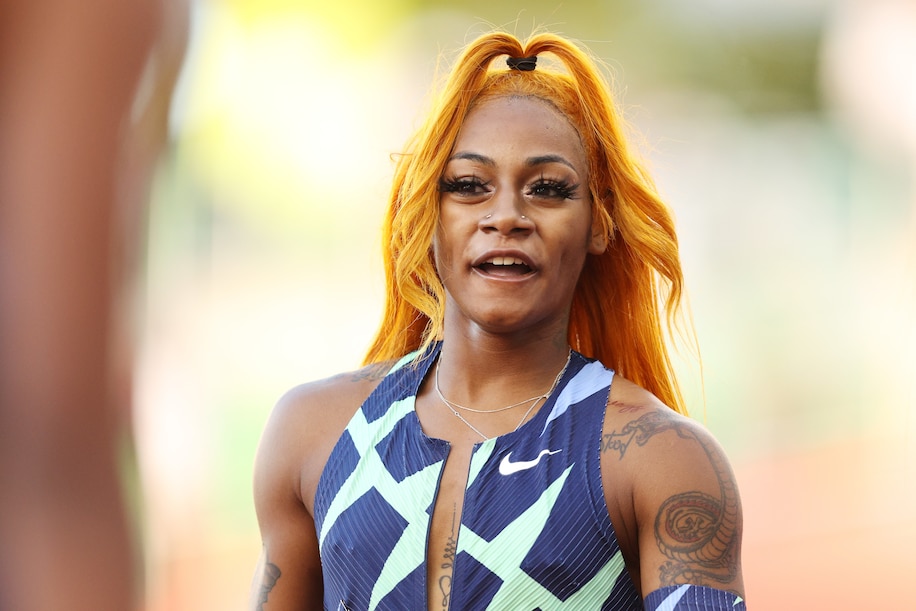 https://www.nytimes.com/2021/07/01/sports/olympics/shacarri-richardson-suspended-marijuana.html
https://www.washingtonpost.com/sports/olympics/2021/07/06/shacarri-richardson-tokyo-olympics-relay/