200 acres of homes and land continue to burn in San Bernardino now into Jurupa Valley. Will it ever stop?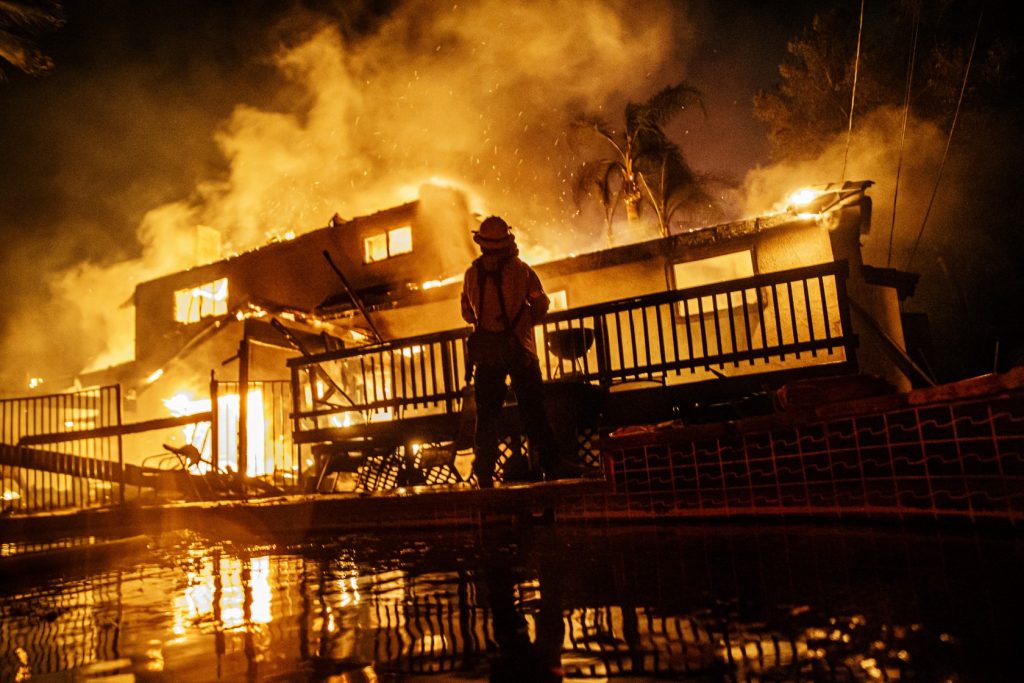 Another fire erupted early Thursday at about 1:40 a.m. by Highway 18 at Lower Waterman Canyon, spreading into neighborhoods like where Lebron James lived. 
Fire officials ordered mandatory evacuations in approximately 490 homes (1,300 residents). And 450 firefighters and helicopters are hovering and circling areas to protect and control the fires.
"The wind has been the biggest factor in the fire spread," said the chief firefighter.
This article obviously is newsworthy. These non-stop California fires effect everyone in the United States. The audience for this article is basically everyone that cares about the country they live in. There has been so many fires going on in California that people care and want to know about it. The lead is affective in any way because people will want to read about it no matter what it says if it deals with the constant fires going on.
https://www.latimes.com/california/story/2019-10-31/homes-burning-in-san-bernardino-as-fire-sweeps-into-neighborhood